Can computer shoppers ever get too much of a good thing? We'll soon find out as computer makers get ready to deluge the market with super-thin, power-sipping ultrabooks in the next few weeks.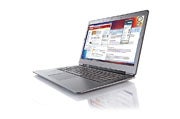 Since Intel pulled the wraps off the platform in May, a number of hardware makers have introduced ultrabooks, including Acer and Hewlett-Packard; and Fujitsu, Lenovo, and Dell are all believed to have models in the works. But the flood is yet to come. In fact, it has been predicted that, 30 to 50 new ultrabook models will be launched at CES in January.
[Read: Windows Laptops Redefined: What You Need to Know About Intel's Ultrabooks]
That prediction was made in London today by someone with an inside view of how the show is shaping up: Shawn DuBravac, director of research for the Las Vegas event's organizers, the Consumer Electronics Association (CEA).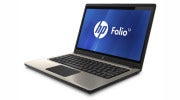 Show buzz about ultrabooks is expected to receive a boost from one of the event's keynote speakers, Intel CEO Paul Otellini, who is expected to announce the launch of the company's Ivy Bridge chip. That chip has a smaller footprint than existing processors so hardware it runs can be smaller and thinner, too.
In addition to ultrabooks, lots of tablet computers are expected to make their debut at the event, DuBravac said, according to a report in PC Pro. More than 100 tablets were announced at last year's CES and DuBravac forecast a similar number will be announced at the 2012 event.
Products are typically announced at CES months before they reach consumers' hands and in some cases, they never make it to market at all. The hiatus between product announcement and product arrival may be a good thing, however, because it looks like consumer budgets for electronic items may be tapped out as show time rolls around.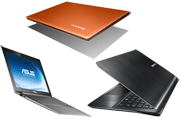 According to a recent survey released by the CEA, electronic gadgets will be bestsellers this holiday season. While gift spending overall is expected to be down compared to last year, the surveyors said, spending on electronic gifts by the average consumer will be around $750, a five percent increase over last year and the highest level since the organization has been tracking holiday spending.
"Giving electronics as a holiday gift, either to a loved one or to yourself, is more popular than ever," Steve Koenig, CEA's director of industry analysis, observed in a statement: "Not only are three in four adults planning to give CE as a gift this year, but more consumers want electronics as a gift for themselves, demonstrating that electronics will be the must-have gifts of the season."
While economic times may be tough, it appears that the demand for the latest electronic gizmos continues to grow. "We'll see global retail revenue of $960 billion this year, and we'll go over the trillion mark in 2012," CEA President and CEO Gary Shapiro, said at the London event today.
Follow freelance technology writer John P. Mello Jr. and Today@PCWorld on Twitter.