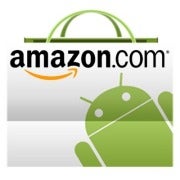 It didn't take long for Apple, which seems to be suing anything that moves lately, to drag Amazon's economy tablet, the Kindle Fire, into a lawsuit.
No, Apple isn't trying to get Amazon to stop selling the tablet, as it's doing with slates made by Samsung, but it's contending that changes made to Amazon's App Store to better market the Fire are confusing the public.
That's been a general complaint by Apple ever since Amazon launched an online store for Android apps and decided to put "Appstore" in the store title. Apple believes it owns the words "App Store" and no one else should be using it to sell apps on the Internet. So it filed a lawsuit in March to block Amazon from calling its online outlet the "Amazon Appstore for Android."
As in its other lawsuits, Apple tried to stop the immediate use of "Appstore" by Amazon by requesting a preliminary injunction. That request was rejected by the federal district court judge in the case, Phyllis Hamilton, who wasn't sold by Apple that Amazon was "diluting" the App Store trademark with its Appstore.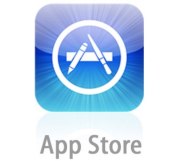 While the lawsuit winds through the legal process, Amazon decided to tweak Apple's nose again about the name of its Android app store. When Amazon began marketing the Fire, it dropped the "for Android" entirely from its app store title. That move was calculated to befuddle consumers, Apple argues.
"Beginning in or about September 2011 Amazon began altering its use of the infringing mark by omitting or de-emphasizing the use of the 'for Android' suffix to the "Amazon Appstore" phrase," said an amended complaint(PDF) filed this week in the case by Apple.
"For example," it continued, "when Amazon announced in late September 2011 that it would introduce a new hardware product named the Kindle Fire… Amazon promoted the Fire's ability to use Amazon's mobile software download service but omitted the 'for Android' phrase when using the APPSTORE mark."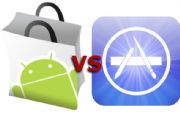 Apple alleges in the complaint that Amazon's use of "Appstore" represents false advertising that misrepresents the nature, characteristics and qualities of its online store and deceives consumers into thinking Amazon's store is as good as Apple's.
"This deception is likely to influence consumers' purchasing decisions about Amazon's service and products, thereby diverting revenues from Apple to Amazon," it argued.
"Amazon's use is also likely to lessen the goodwill associated with Apple's APP STORE service and Apple products designed to utilize Apple's APP STORE service by associating Apple's APP STORE service with the inferior qualities of Amazon's service," it added.
In the amended complaint, Apple is once again asking for an injunction against Amazon using Appstore in the name of its online outlet for Android apps, as well as all profits and amounts made by Amazon and attributable to the unauthorized use of Apple's App Store trademark.
Follow freelance technology writer John P. Mello Jr. and Today@PCWorld on Twitter.