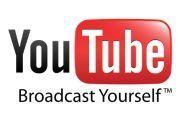 Recently one of my kids asked for a TankBot for Chanukah. I'd never heard of it, so I went to YouTube to see one in action. Turns out it's a pretty cool smartphone-controlled tank.
However, when I scrolled down to read the comments for the TankBot demo video, expecting to see some user thoughts or reviews of the product, I discovered a lengthy, profanity-laden flame war between two idiots. I was glad my kids weren't looking over my shoulder–and moritified to think what would happen if they were surfing YouTube without me.
Because, sadly, the service doesn't filter out objectionable comments. You can flag a comment as spam, but other than that, there's no way to block all the a-bombs, f-bombs, and the like. (And, believe me, YouTube has become a veritable cesspool of inane, obnoxious, hate-filled commentary.)
If you want to protect your children's eyes (as well as your own) from this sort of thing, try Comment Snob for Google Chrome and YouTube Comment Snob for Firefox. These handy extensions remove undesirable comments from YouTube video pages. (And the Chrome version works with other Web sites as well.) It's not foolproof, but it definitely helps.
Comment Snob blocks comments based on one or more criteria: all capital letters, no capital letters, excessive punctuation and/or capitalization, and so on. It can also kick in when it detects a certain number of spelling mistakes.
Most importantly, it filters comments that contain profanity (though this option is, curiously, disabled by default). And if you're a Chrome user, you can set up filtering for custom words and phrases (great for blocking the more PG and PG-13 comments that the stock profanity filter misses).
I find it a bit ridiculous that Google doesn't offer any kind of comment blocking or filtering, nor even any parental controls. Comment Snob is a good start, but it doesn't go nearly far enough. I want my kids to enjoy YouTube, but I'd rather not expose them to foul-mouthed rants, inappropriate jokes, and outright hate speech. How about a little action, here, Google?
Contributing Editor Rick Broida writes about business and consumer technology. Ask for help with your PC hassles at hasslefree@pcworld.com, or try the treasure trove of helpful folks in the PC World Community Forums. Sign up to have the Hassle-Free PC newsletter e-mailed to you each week.