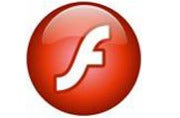 Adobe's plans to stop developing mobile Flash Player will have to wait a little longer, as the company works on bringing Flash to Android Ice Cream Sandwich.
"Adobe will release one more version of the Flash Player for mobile browsing, which will provide support for Android 4.0, and one more release of the Flash Linux Porting Kit — both expected to be released before the end of this year," the company told Pocket-Lint in a statement.
After that, Adobe is done with mobile Flash Player, except to provide critical bug fixes and security updates. Future versions of Android may not support Flash unless Google comes up with its own solution. (Research in Motion, for instance, has licensed the Flash source code and will keep working on Flash Player for the Blackberry Playbook tablet and future Blackberry phones.)
Earlier this month, Adobe announced that it will stop working on mobile Flash Player, and would focus instead on Flash as a development tool for HTML5 and native mobile apps. The company will continue to develop Flash Player for PCs, but even that seems doomed in the long run.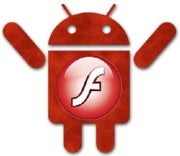 Adobe's decision looked like a concession to Apple, which has refused to put Flash on the iPhone, iPad and iPod Touch. While some competitors have tried advertising Flash Player as a key selling point, Apple's viewpoint that the software is buggy and slow on mobile devices has prevailed, and many Web developers have accommodated Apple devices by using HTML5 for video as an alternative to Flash.
Still, some Android users may prefer having Flash Player around when no HTML5 alternative is available. Some third-party browsers, such as Dolphin, can even block Flash by default, allowing the user to activate the plug-in as needed. Having the choice is one reason to consider Android over the iPhone — for now. After Android Ice Cream Sandwich, that will no longer be the case.
Follow Jared on Facebook and Twitter or Google+ as well as Today @ PCWorld for even more tech news and commentary.