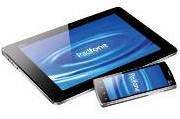 In the five months since Asus announced the Asus Padfone, few details have been revealed about this Android smartphone that can turn into a tablet. On Monday, however, specs leaked on a mobile benchmarking tool reveal the hybrid device may very well sport a qHD screen resolution and a Qualcomm Snapdragon S4 processor.
Notebook Italia spotted the Asus in the GLBenchmark database, where you'll find in the system info area a Qualcomm MSM8960 SoC processor, part of the Snapdragon S4 platform. This would make the Padfone one of the first Snapdragon S4 smartphones to hit the streets.
The leaked specs also indicate a qHD (960 pixels by 540 pixels) screen resolution for its 4.3-inch display — the same Quarter High Definition resolution behind phones with beautiful, crisp displays, such the HTC Sensation 4G, the Samsung Galaxy S II, and the Motorola Droid Razr.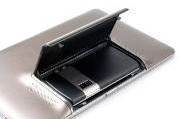 The Android operating system on the tested smartphone is listed as 2.3.5 (Gingerbread), but when Asus presented the Padfone in May, the tablet was clearly running Honeycomb (3.0), which is for tablets only. It's a safe bet that for compatibility between both the smartphone and the tablet it will dock into, both will be sporting Ice Cream Sandwich when they finally come out for sale. According to DigiTimes, this may be as early as February 2012.
Follow Melanie Pinola (@melaniepinola) and Today@PCWorld on Twitter.