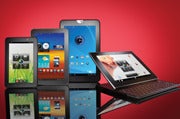 During the first 10 months of this year, 1.2 million tablet computers were sold in the United States and none of them were iPads.
Sales for non-iPad tablets reaped $425 million for retailers during the period, according to a report released by the NPD Group, a market research firm. In comparison, Apple sold 11.12 million iPads in its last quarter.
More than three-quarters (76 percent) of the buyers of non-Apple tablets didn't even consider buying an iPad before making their purchase, the report noted. That's "an indication that a large group of consumers are looking for alternatives, and an opportunity for the rest of the market to grow their business," NPD noted.
During the time frame, sales began building incrementally, NPD said, with second quarter sales amounting to three times the sales of the first quarter and third quarter sales twice what they were in the previous frame.
The leader in the non-Apple tablet market was HP with 17 percent of the pie, followed by Samsung (16 percent), Asus (10 percent), Motorola (9 percent) and Acer (9 percent).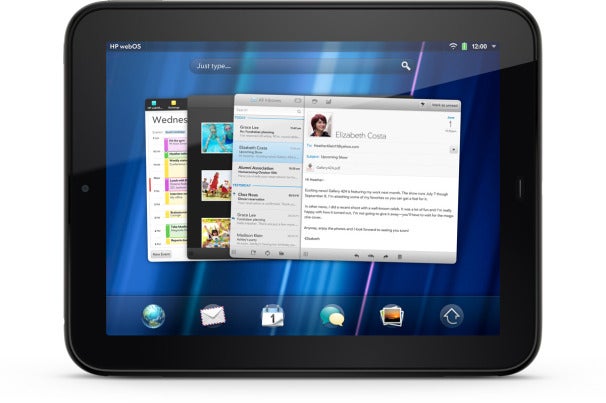 HP earned its top spot primarily by getting out of the market and liquidating its TouchPad tablet inventory by selling it at fire sale prices. "Clearly that distorted the numbers," NPD industry analyst Stephen Baker told PCWorld.
"That shows me that the other products sold very poorly compared to what the TouchPad did, and the TouchPad was only out there for a few weeks," he added.
Four of the five top players in the market also have a strong presence in consumer PCs, the report said, while two dabble in the smartphone market.
All told, the non-Apple tablet market, including accessories, reached $700 million. Two-thirds of the accessories market is cases and screen protectors for the devices, NPD reported.
"Consumers are investing in expensive portable devices that they want to protect, so it's not surprising that cases and screen protectors are driving in a significant amount of revenue," Baker said. "This is a great opportunity for the accessory manufacturers already in the market to ramp up products and designs and an opportunity for newcomers to get into a fast-growing segment."
While non-Apple tablet sales were good during the first three quarters of the year, the best may be yet to come, since tablets are very popular gifts during the holiday season.
Follow freelance technology writer John P. Mello Jr. and Today@PCWorld on Twitter.