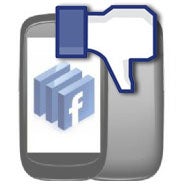 Once again, a Facebook phone is the talk of the tech world, despite Mark Zuckerberg's insistence that his company is not building a smartphone.
This time, the rumors come from All Things Digital, which says HTC is developing a smartphone, code-named "Buffy," with Facebook "integrated at the core of its being." The phone will reportedly be based on Android, and will support HTML5 as a platform for Web apps.
The Facebook phone is always going to be popular grist for the rumor mill because of the forces involved. If the rumors are true, Facebook would be doing battle with three tech titans–Apple, Google and Microsoft–in the always-hot mobile arena. At stake is control over everything we do on our devices–and who we pay for the privilege.
While I relish the drama, I'm a bit frightened by the product, or at least what I perceive it to be.
I'm worried that a Facebook phone would mean more lock-in for consumers. It's already bad enough that when you buy an iPhone or an Android phone, you're pledging allegiance to the App Store or the Android Market, making it harder to switch platforms in the future. With a Facebook phone, you'd be committing to one social infrastructure as well. Your Facebook friends list would become your address book. Facebook Events would become your calendar. Your software would be Facebook apps, all of them designed to share everything with everyone you know.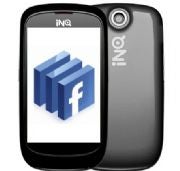 Call me crazy, but I don't like the idea of giving one company so much control over how we interact with other people online. Inevitably, it leads to abuses of power, such as privacy changes that require users to opt-out. Because once you're deeply plugged into one company's infrastructure, it's not easy to escape.
Unfortunately, efforts to segregate consumers into one social network or another are already well underway. The iPhone has Twitter integration, so you can tweet photos, links and locations to your followers. Android Ice Cream Sandwich asks users to sign up for Google+, setting the stage for more integration in the future. Windows Phones have Facebook and Twitter functions built-in, to the exclusion of Google+. Increasingly, when you buy an iPhone, Android phone or Windows phone, you're also pledging allegiance to Twitter, Google+ or Facebook.
A proper Facebook phone would kick this trend into overdrive, threatening choice with even more lock-in. Although social network integration is great for consumers, the segregation most certainly is not. Responding to All Things Digital, an unnamed Facebook spokesman said that "every mobile device is better if it is deeply social." I agree, just not on Facebook's terms.
Follow Jared on Facebook, Twitter or Google+ for even more tech news and commentary.