Firefox fans may remember hearing back in October about a new, native interface planned for the Android version of the browser, and now it looks like that new addition is on the brink of arrival.
Rather than the current interface–an implementation of Mozilla's XUL, or XML User Interface Language–the version of Firefox for Android appearing in the browser's Nightly channel on Tuesday night will feature a native interface instead, reportedly delivering a raft of benefits including faster speeds.
Mobile users who have been participating in the Nightly channel will be notified of the update on Wednesday morning, according to a recent Google Groups post by Mozilla Engineering Project Manager Christian Legnitto.
'Everything You See Is a Native Widget'
A native interface can be launched much more quickly than an XUL-based one can, resulting in startup times measured in fractions of a second rather than several seconds, Firefox Mobile developer Mark Finkle noted in a blog post on Friday.
A native user interface is also expected to use much less memory and to offer significantly better responsiveness than the old XUL-based one did, Finkle added.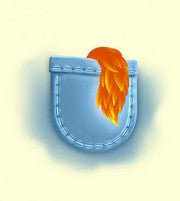 Now, "everything you see is a native Android widget," he explained. "Even the web content is displayed in a native view, very similar to the multi-process layers system we previously used. This allows us to asynchronously pan and zoom the web content, without waiting for the browser to scroll or zoom the actual content."
JavaScript, meanwhile, continues to serve as a binding layer in the browser, allowing it to support add-ons much like an XUL-based application, Finkle said.
On the Way to Firefox 11
Part of Firefox's six-week rapid release cycle, the Nightly channel is aimed primarily at developers and testers. From there, this new native-interface version will move on to the Aurora channel, followed by the Beta channel and finally the Release channel as Firefox 11 for Android.
If you're a Firefox user on Android and are anxious to see this upcoming new interface, the next few days could be a good time to get your first sneak peek. Just visit the MozillaWiki and download an upcoming Nightly build.