The world of Internet browsers may be largely dominated by the "big three"–Firefox, Chrome, and Internet Explorer–but there are a number of attractive alternatives out there that many users don't even know about.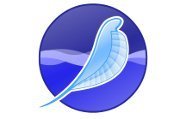 I've already looked at a few of these, including Pale Moon and security-enhanced BitBox, but another compelling contender is SeaMonkey, an all-in-one solution backed by Mozilla that packs a browser, a client for mail and newsgroups, and an HTML editor in one, tidy package.
The SeaMonkey project just launched a major release of the software on Tuesday. Here are a few key reasons the new SeaMonkey 2.5 is worth checking out.
A Corporate Focus
SeaMonkey is a community solution that arose to pick up where the original Netscape Communicator all-in-one solution left off. The project has since modernized the software and continues to update the product line based on the latest cross-platform architecture provided by Mozilla.
The project targets advanced users, web developers, and corporate users, it says.
A Single Solution
Included in SeaMonkey is a browser that uses the same rendering engine and application platform as its Firefox sibling, offering popular features such as tabbed browsing, feed detection, pop-up blocking, a smart location bar, "find as you type," and more.
Its mail and newsgroups client, meanwhile, shares a significant portion of code with Mozilla Thunderbird. Among the features included in this component are adaptive junk mail filtering, tags and mail views, web feeds reading, tabbed messaging, multiple accounts, S/MIME, and address books with LDAP support. The software is powerful enough for both individual and corporate users, the project developers note.
The software's other components include an easy-to-use HTML Editor, the ChatZilla IRC chat application, and web development tools like a DOM Inspector and a JavaScript debugger.
As with Mozilla products, numerous add-ons are also available for SeaMonkey, offering additional functionality and customization.
Key Updates
Based on the latest Firefox 8, the new SeaMonkey 2.5 offers a number of enhancements to both under-the-hood and user-facing features.
Much the way Firefox 8 improves user control of add-ons, for example, so, too, does SeaMonkey 2.5. Third-party add-ons are disabled by default, for example, and only activated upon user approval. Same goes with previously installed add-ons after upgrades.
In the area of HTML5, meanwhile, the new release boosts video and audio performance by improving HTML5 media elements and adding support for new media APIs. Also upgraded are the software's hardware acceleration and JavaScript speeds.
A number of other stability and usability improvements are part of SeaMonkey 2.5 as well, as are several security fixes. The software's release notes provide more detail.
Available in 24 languages for Windows, Mac OS X, and Linux, SeaMonkey 2.5 is now available for download for free. Could be a nice weekend project to test it out.