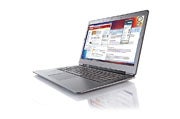 Acer and Asus are working on high definition 1080p displays for their next generation of Ultrabooks, sources say. This means more screen real estate and more viewing pleasure for entertainment and games—without sacrificing laptop portability.
[Read-Windows Laptops Redefined: Everything You Need to Know About Ultrabooks]
Digitimes reports that the move towards HD displays is triggered in large part by the iPad 3's rumored bump to a 2048 pixels by 1536 pixels resolution display. That's four times the current 1024 pixels by 768 resolution on the iPad and iPad 2.
Most ultrabooks on the market are about on par with the iPad 2 in terms of screen resolution. Currently, the Acer Aspire S3, a 13.3-inch Ultrabook, has a 1366 pixels by 768 pixels resolution, as does Asus' 11-inch Zenbook Ultrabook. The Asus UX31 boasts the highest resolution among Ultrabooks to date: 1600 pixels by 900 pixels resolution on its 13.3-inch display but even that pales in comparison to a full HD resolution.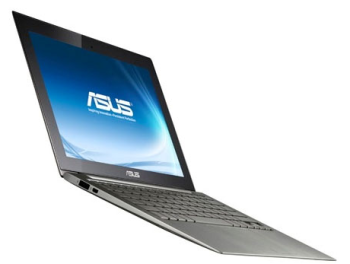 There are few 13-inch laptops with full HD displays. The Sony VAIO Z is one, but, at about $2,500, it costs more than twice the price of current Ultrabooks. Even the MacBook Air's display resolution is just 1440 pixels by 900 pixels on the 13-inch model. So full HD displays on Ultrabooks would be an important point of differentiation for this new category of laptops.
We've also previously heard, however, that Ultrabooks might get "retina quality" displays like the iPhone's super-sharp Retina display—resolutions as high as 2560 pixels by 1440 pixels, which would be amazing to see. Either way, a higher density display on the ultrathin notebooks would be very welcome. If the rumors are true, expect to see the sharper displays on Ultrabooks as early as January or February 2012.
Follow Melanie Pinola (@melaniepinola) and Today@PCWorld on Twitter