Black Friday mania prompted people to stay up late or get up early to snag a super cheap TV or Xbox bundle, and that initially made for busy stores. But some reports are coming in that suggest buyers could have stayed in bed.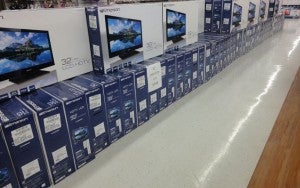 That's because at some big box stores the heavily discounted specials remained in healthy supply after the early rush was over.
Case in point: NPD analyst Paul Gagnon went out at midnight and at 7 a.m. on Friday and said that while stores were packed early on, when he checked back in the daylight many of the floor-stacked door-buster items were still available, at least at the California locations he checked.
For instance, he said a 32-inch Emerson LCD TV for $188 at Walmart still had more than 100 units available, and many of the other TV specials were still well-stocked at 7 a.m., several hours after going on sale.
Black Friday, the biggest shopping day of the year, was different in some ways this year.
It actually started on Thanksgiving, for one thing. Toys R Us opened at 9 p.m. Thursday, followed by Walmart at 10 p.m. Then, at midnight, Target, Best Buy, Macy's, and Kohl's all opened their doors.
So is it worth staying up all night to nab Black Friday deals, especially since at least in some stores deals remain at sunup?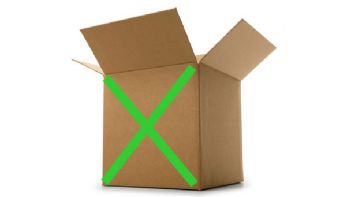 "It seems as though there are two classes of consumers for Black Friday: those willing to brave the cold and long lines in the name of tradition, and those content to miss the best deals, but still accomplish Christmas shopping at substantial discounts. For the latter, plenty of deals remained, and for the few who came out at the previous year's opening times around 4 or 5 a.m., the shopping was great with almost no crowds," Gagnon wrote.
Some people just want to be part of the excitement.
PC World's Jeff Bertolucci, for instance, went to Best Buy at midnight to get a discounted Blu-ray player as well as to experience Black Friday madness for himself. "Why would seemingly sane people — the ones not packing heat — brave the elements at miserable hours, just to save a few bucks on stuff that will probably be sold out before they enter the store?" he wrote.
Well, it appears that at least in some locations, selling out wasn't a concern.
What is always concerning, however, is the bad behavior exhibited by some shoppers.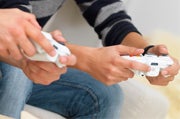 For instance, about 20 customers suffered minor injuries at a Los Angeles Walmart after they were pepper sprayed by a shopper trying to get an Xbox. And USA Today has aired a whole laundry list of similar incidents.
If you're still in the market for a gadget or device this shopping season, you still have Cyber Monday to look forward to. Last year, Cyber Monday was the most popular online shopping day of the year, and this year it's predicted that sales will reach $1.2 billion. PC World will be featuring a big roundup of the best deals going, so be sure to check back.
Did you brave the early crowds to get a Black Friday deal? Was it worth your time? Sound off.