For any new release of a popular Linux distribution, there are typically numerous fans eagerly awaiting the software's final debut. For Linux Mint 12, however, that anticipation may well have broken all previous records, so anxious have Linux fans been to see the new release's answer to the controversial desktop environments increasingly appearing in other operating systems.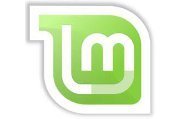 Just two weeks after the launch of a release candidate, Linux Mint 12, or "Lisa," made its long-awaited debut over the weekend, and it's now available for free download from the project's site. It will be supported until April 2013.
Most notable among its many new features, of course, is its hybrid desktop strategy, including GNOME 3, a fork of GNOME 2, and additional software to help users get used to GNOME 3 gradually.
There are many other worthy additions to Linux Mint 12 as well, however, making the new release especially worth checking out. Ready for a rundown? Here are some of the highlights of what you can expect to find.
1. All About Users
Launched in 2006, Linux Mint enjoys a well-deserved reputation for ease of use. A variety of graphical tools give the community-driven software a dose of extra usability, while the inclusion of numerous multimedia codecs enhances its hardware compatibility. Mint's goal is to provide "a more complete out-of-the-box experience" than other distributions do, in the project's own words.
2. A Helping Hand
Perhaps the best example of Mint's user focus in this new release is that while the Linux Mint team has chosen to adopt the controversial GNOME 3 desktop environment, they're not forcing users to plunge in head first. Rather, an extra layer called MGSE, or Mint GNOME Shell Extensions, has been added to help those wary of GNOME 3 ease into it slowly. By picking and choosing the MGSE components they enable, users can customize and tweak the desktop they use.
3. A Familiar Friend
Not only are there the MGSE "training wheels" for GNOME 3, so to speak, but users who aren't ready to adopt the new desktop at all have the option of using MATE, a fork of the old, familiar GNOME 2 desktop that's designed to look and feel just like the real thing. MATE is included on the DVD edition of Linux Mint 12, and users of the CD edition can install it via the mint-meta-mate package.
4. No Unity in Sight
Linux Mint 12 is based on the new Ubuntu 11.10 "Oneiric Ocelot," but that distribution's highly divisive Unity desktop is nowhere to be seen. That seems likely to be a big selling point among countless disgruntled Ubuntu users.
5. A Polite Search Engine
Rather than Google or one of the big-name search engines out there, Linux Mint has formed a partnership with DuckDuckGo, which is built on open source software and rich in features. Now default in Mint, DuckDuckGo is especially distinctive for the fact that it doesn't track users–no personal information is collected, shared, or used to customize individual users' search results. With DuckDuckGo, all searchers on a particular term will get the same results. Of course, if you have a favorite search engine you'd prefer instead, you can still easily install it.
6. Newly Refreshed Artwork
I've always thought Mint was one of the nicer-looking distributions out there, and version 12 spruces up that appearance even more with new themes and original artwork.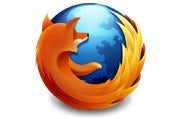 7. An Application Powerhouse
Along with Linux Mint comes a wide array of application software including Firefox, Thunderbird, LibreOffice, GIMP, and the Totem movie player.
8. Strength Under the Hood
Linux kernel 3.0 is the core that powers Linux Mint 12 along with Ubuntu 11.10 and Gnome 3.2.
9. Strength in Numbers
As I've noted before, Linux Mint is now ranked as the most popular Linux distribution on DistroWatch, usurping Ubuntu, which long held that leading position. Use Mint, and you're in good company. That, in turn, tends to mean better community support and advice, widely available tips and tricks, and ongoing improvement.
10. Safe and Reliable
Linux itself is well-known for its security, and Linux Mint takes a number of additional steps toward safety and reliability, including a conservative approach to software updates and a unique Update Manager. The end result is an operating system that requires very little maintenance.
11. Putty in Your Hands
Customizability is one of Linux's key strengths, and users can tailor the software's appearance, desktop, application suite, and more. After life in the proprietary world, it's a real eye-opener to be able to make your operating system your own.
12. Free–and Free
Last but certainly not least is the fact that Linux Mint is free and open source software. It's free in price, yes, but it's also free for you to use however you want. You can say goodbye to vendor lock-in once and for all.
With all the controversy we've seen surrounding Ubuntu's Unity and GNOME 3, I'm really excited to see how users react to Mint's new, hybrid approach. If you test the software out, please share your thoughts in the comments.