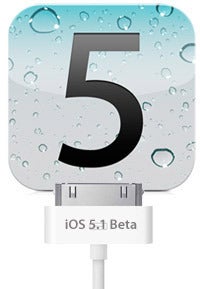 Apple released iOS 5.1 beta to developers, who already unearthed reference codes for the next-generation Apple TV, as well the next iPhone and two new iPad models. Other tweaks in iOS 5.1 beta include the ability to use cellular data to sync iTunes Match, as well as new geofencing settings to conserve battery power.
First in the string of unreleased product codenames in iOS 5.1 is Apple's next-generation Apple TV. Developers found references to a new Apple TV (3,1), which according to 9To5Mac is rocking the J33 codename and could feature the A5 chip found inside the iPad 2 and iPhone 4S — that would finally allow 1080p playback from the device.
References to new iPads were also found in the code of iOS 5.1 beta. It's expected the new iPad, identified via the iPad 3,3 string, would arrive some time in March or April next year (as with previous iPad releases), while another iPad referenced in the code, iPad 2,4, is tipped to be a Sprint-compatible version of Apple's tablet.
The third unreleased product reference found by developers in iOS 5.1 is for the next-generation iPhone, marked as iPhone 5,1. The iPhone 4S has the 4,1 identifier in Apple's code, so the jump from 4,1 to 5,1 indicates major internal changes are on the table, and possibly on the outside too, including a 4-inch screen that manufacturers have reportedly started making already.
Before you get too excited about Apple's (not so) secret (anymore) new gear, it should be noted that some of the devices referenced in iOS betas in the past were never released.
Meanwhile, iOS 5.1 is meant to bring several bug fixes to users. Most of them relate to creating iCloud accounts or migrating from MobileMe, as well as security improvements. Apple did not mention whether the update would address the ongoing battery issues that some users are experiencing, even after the iOS 5.0.1 update that was meant to fix them.
Follow Daniel Ionescu and Today @ PCWorld on Twitter