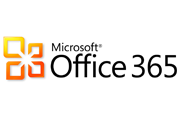 Office 365, Microsoft's cloud collaboration and communication suite for organizations, is selling eight times faster than its predecessor, the Business Productivity Online Suite (BPOS) and has been particularly successful among small businesses, which make up over 90 percent of its customer base, the company announced on Tuesday.
Microsoft also said it is making Office 365 available to try in 22 new markets, including Argentina, Taiwan and South Africa, as well as rolling out more than 30 product enhancements to the suite. At its current rate of adoption, Office 365 is poised to be one of the company's fastest-growing products ever, according to Microsoft.
Office 365, launched in June, includes online versions of Exchange, SharePoint, Office and Lync hosted in Microsoft data centers, and is priced on a per user, per month subscription basis. It comes in several different packages that include an email-only plan that costs $4 per user per month, a fully-loaded suite with Lync Server on premises and Office 2010 Professional Plus for $27 per user per month, and a version for small businesses with 25 or fewer users that costs $6 per user per month.
Office 365 is considered a much stronger competitor than BPOS to Google Apps, a very similar cloud collaboration and communication suite for organizations that includes email, IM, calendar, office productivity software and other Google applications.
In addition to the small business take-up, Microsoft also touted enterprise customer wins for Office 365, including the Campbell Soup Company and French magazine publisher Groupe Marie-Claire.
Among the product enhancements announced for Office 365 are support for Windows Phone 7.5 for the SharePoint Online component of the suite, so that users can access and update documents from their mobile device, as well as new links for connecting SharePoint to CRM software and SAP applications, Microsoft said.
Microsoft also announced improvements in its SkyDrive cloud storage service, which is separate from Office 365 and designed mostly for individuals what want to store their Office files in Microsoft data center servers, and share them with other users. Specifically, Microsoft said it has simplified Office file sharing via SkyDrive, as well as the upload process.
Juan Carlos Perez covers search, social media, online advertising, e-commerce, web application development, enterprise cloud collaboration suites and general technology breaking news for The IDG News Service. Follow Juan on Twitter at @JuanCPerezIDG.