WordPress has just announced a partnership with Federated Media to allow bloggers to monetize their free, hosted blogs on WordPress.com with ads. It's calling the new program WordAds.
While Google AdSense is an advertising option open to everyone, more lucrative ad networks like Federated are only open to websites with a certain amount of traffic. WordPress has recognized this, andthis partnership may allow WordPress bloggers access to more advertising dollars than if they had tried to make a go of it with their own sites.
"Our primary goal is to create something that rewards bloggers for their hard work and the quality of their work, and do so at a higher level than generic AdSense would, not optimize around a particular revenue share," said WordPress founder Matt Mullenweg in a statement. "No plans for a .org plugin or supporting non-WordPress sites yet, but a plugin is definitely something we?ll consider in the future."
Where WordAds Fits In
If you're a content creator or a business owner looking at setting up a free site on WordPress.com, you face certain limitations, not the least of which is only being allowed to choose from certain themes rather than fully customizing the look of your site. However, for free, WordPress.com certainly becomes much more attractive with the offer of better monetization for your blog.
While I'm a big believer in WordPress, its name choice does seem to be a direct shot across the bow of the mighty Google. WordAds is arguably similar enough to AdWords to confuse the two networks. If you search for "WordAds", Google will ask you if you meant "AdWords".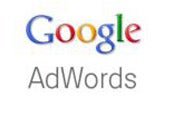 The blog post announcing WordAds calls Google AdSense "sad" as the state-of-the-art monetization choice, and says that bloggers "deserve better". Having been a Google AdSense and AdWords user, I find this over the top, but there's no doubt that Federated Media offers a better experience. Federated is the ad partner of choice for top blogs like BoingBoing. What remains to be seen is if WordPress.com bloggers will actually get the same sort of monetization program that such top blogs receive.
How to Apply for WordAds
It does look like the program won't be open to everyone. According to the application form, the criteria for selection for WordAds is:
Level of engagement
Amount of traffic
Quality of content
Language used
These criteria are broad enough for the WordAds program to be limited to the same kind of premium sites that Federated Media would usually accept as advertisers. It remains to be seen if you'd have the same shot getting on board with such a high-quality ad network with your WordPress.com blog site versus a site you started yourself.
If you have a publicly visible domain on WordPress.com, you can express your interest by filling out the form here. If you don't have a blog but were planning on starting one, you can sign up for your own custom domain by visiting WordPress.com.

As it's free, it can't hurt to grab your business name over at WordPress.com. Your custom URL will look something like yourbusinessname.wordpress.com. There's something to be said for having your own blog on your own domain if you already have a website, since it brings in fresh traffic and helps your search engine optimization.
If you don't yet have a website, this provides more of an incentive to play around with setting one up on WordPress.com. You can export your WordPress website to another WordPress installation if you eventually want to establish a site on your own domain.
Angela West dreams of opening a Fallout-themed pub featuring wait staff with Pip-Boys. She's written for big insurance companies, small wildlife control businesses, gourmet food chains, and more. Follow her on Twitter at @angelawest and Facebook.