For a few hours on Thursday, credit card donations once again flowed to WikiLeaks through a payment gateway at Icelandic hosting company DataCell. Then Visa shut it down again.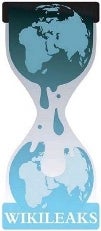 DataCell CEO Andreas Fink said his company had found a new payment acquirer, Valitor, willing to process payments to WikiLeaks, and accepted thousands of donations to the whistle-blowing website before running into problems around 3.30 a.m. on Friday, Icelandic time.
"I don't think it's Visa who pushed Valitor to close, as at that time there's nobody in Valitor's office," Fink said via e-mail on Friday. "What's more likely is the scenario that we run into some automated blocking due to the unexpected high amount of transactions within a short time while before we only had a few test transactions," he said.
His initial assumption that the sudden spike in payments had triggered an automated antifraud measure at Valitor soon proved wrong, though.
According to Visa representative Amanda Kamin, "An acquirer briefly accepted payments on a merchant site linked to WikiLeaks. As soon as this came to our attention, action was taken with the suspension of Visa payment acceptance to the site remaining in place."
DataCell's contract with Valitor contains no terms that forbid DataCell from accepting donations on behalf of WikiLeaks, Fink said via e-mail Friday morning. Later in the day, after being informed of the suspension, he announced on DataCell's website that DataCell will file a complaint with the Icelandic Financial Authority asking that Valitor's license to operate be cancelled.
Nevertheless, this is the second time in seven months that Visa has stopped DataCell from accepting donations on behalf of WikiLeaks.
Until late last year DataCell had been accepting donations on behalf of WikiLeaks via another Icelandic payment acquirer, Korta, an agent for Danish payment processor Teller. Following WikiLeaks' release in November of secret U.S. diplomatic cables, though, Teller abruptly terminated its contract with DataCell on December 7 on the instructions of Visa and MasterCard, according to DataCell.
Before the latest shutdown, DataCell's donations page accepted MasterCard, Visa, and American Express payments on behalf of WikiLeaks — and also solicited donations via bank transfer for its own legal fund. DataCell had earlier threatened legal action against MasterCard and Visa over the interruption to its payment processing, which harmed its business in addition to stopping WikiLeaks donations.
DataCell lawyer Sveinn Andri Sveinsson said on Monday that he had written to Visa Europe and MasterCard Europe informing them that DataCell planned to file a lawsuit in Iceland seeking compensation, and to file a complaint with the European Commission in Brussels, alleging that the companies have flouted European Union competition rules, unless they allowed the company to resume processing payments.
DataCell representatives met European Commission officials in Brussels on Thursday to explain their case.
"We had a very fine meeting," Sveinsson said on Friday.
However, DataCell did not file its complaint with the Commission, as Visa had asked for more time to consider its response to his letter, Sveinsson said.
Peter Sayer covers open source software, European intellectual property legislation and general technology breaking news for IDG News Service. Send comments and news tips to Peter at peter_sayer@idg.com.