The Google+ social network has sparked users to create a how-to guide to the invite-only service. It's a must-see.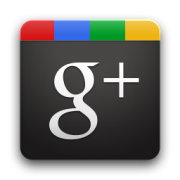 Titled Google+ Tips and Tricks , the open document is more than a simple list of suggestions on how to make the most out of Google+. So whether you started using Google+ from the beginning, or you just joined this weekend (when invitations have reopened), you will want to check out this guide.
Once you've caught up with the terminology on Google+, including, Circles, Sparks, Hangouts, and Huddle, the crowd-sourced guide has an exhaustive list of advanced tips and tricks, including how to search inside Google+ (posts and profiles, via Google's Chrome browser), or how to update your Facebook status via Google+. The guide also includes several Chrome extensions to add further functionality to Google+, such as themes, desktop notifications, and sounds.
This collaborative Google+ document is also a prime example of how Google's social network is a boon for other services from the company, making Google stronger.
MySpace cofounder Tom Anderson, who is ranked as the 14th most popular Google+ user, has been sharing on Google's service on several occasions his thoughts on the gelling power of Google+. In a recent post, he said that "Google+ really seems to be primed to make good on that original premise — that everything gets better when it's social."
"And unlike Facebook, Twitter, or anyone else, Google already has the most advanced set of products," he wrote.
Anderson says Google+ is making him use Google products that he formally only had a slight interest in.
"In the past week, I've started to toy with Blogger & Picasa. Why switch to Gmail, I used to think? Yahoo will do just fine. I've been using Gmail more and more," Anderson explains.

Google+ is still a young product, in a relatively limited field trial. At this stage, most of the members of the network are Google employees, journalists or early adopters in general, who are prone to make the most out of the capabilities offered by Google+.
The real test for Google+ will be when the service is publicly available, which will show whether Google+ has the power to drive more use to Google's services and convince people to quit Facebook at the same time.
Follow Daniel Ionescu and Today @ PCWorld on Twitter