Google+ is not even two weeks old yet and is already becoming a social networking favorite among early adopters.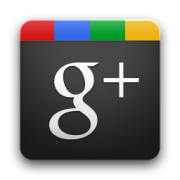 Estimates for the social network's user base run as high as 5 million, websites are quickly adopting the +1 button, and the service is getting accolades from critics. It's not clear if Google+ is here to stay yet or will end up another piece of refuse in Google's social networking trash heap along with Buzz, Wave, and Orkut. But for now things are looking up for Google's latest social experiment.
If you haven't signed up yet, or haven't been able to, here's a look at five notable developments that have already happened on Google+.
[Read: 5 Ways Google+ Could Fall Flat ]
Digg and MySpace +1 Google
Digg Founder Kevin Rose announced on Saturday that he was forwarding his own domain, KevinRose.com, to his Google+ page, essentially moving his online activity to the new network.
Tom Anderson, cofounder of MySpace, has an extensive presence on Google+. Anderson even used Google+ to write a blog post praising Facebook and its CEO Mark Zuckerberg for the company's recent Skype integration. Even Zuckerberg himself, the reigning king of social networks, reportedly has a Google+ presence; however, with six Mark Zuckerbergs to choose from, I'll leave it to you to figure out which one is the real deal.

Crowd Sourced Tips and Tricks
Google+ has some dedicated users who have already banded together to create a tips and tricks guide on Google Docs called Google+: A Collaborative Document.
The document is more than 40 pages long and covers topics such as creative ways to use circles, privacy tips, how to send private messages, and an extensions guide for Chrome and Safari. The guide is currently in English, but is being translated into Chinese, German and Russian.
+1 Buttons Grow
Google+ may have a long way to go to challenge Facebook's dominance, but the social network is already taking a run at Twitter, according to an online report.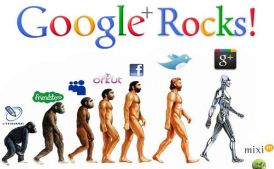 BrightEdge, an SEO platform for businesses, says there are already more Google+ share buttons (known as the +1 button) on the web than Twitter sharing plugins. Among the 10,000 most heavily trafficked websites around 4.5 percent have +1 buttons, while only 2.1 percent have Twitter buttons.
Of course, both of those numbers pale in comparison to Facebook's various sharing plugins at 20 percent of the top websites. Google announced +1 in March and made buttons for third-party sites available in early June.
Business Pages Coming
Enterprises are reportedly anxious to get into Google+ and the company plans to open up its social experiment to business pages in the near future.
Once that happens, you have to wonder if Google Offers, the search giant's answer to Facebook Deals and Groupon, might also expand into Google+.
Invites are Stabilizing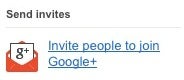 For a while there, Google+'s habit of suddenly turning on and off its invites feature was getting annoying.
Early users also complained they would invite friends, but by the time your buddies actually got around to checking out the service, Google+ wouldn't be accepting new sign-ups. It's not the most welcoming message if you want to get new users.
But the invites situation appears to have stabilized, at least for the moment. The link to invite people to join Google+ has remained in place since Saturday.
Connect with Ian Paul (@ianpaul) and Today@PCWorld on Twitter for the latest tech news and analysis.