Parker3 asked the Web Browsing and Email forum how to put a Print Preview icon on the Firefox toolbar.
By default, Firefox doesn't even have a Quick Print icon on the toolbar, let alone a Print Preview one. But once you add a Print icon (Firefox calls it "Print this page"), you can alter it, adding a pull-down menu with a Print Preview option.
But first, if you haven't done so already, you must add the "Print this page" icon to the toolbar. Right-click any spot on the menu bar, navigation bar, or toolbar, and select Customize. This will bring up the Customize Toolbar dialog box. Drag the Printer icon (it will probably be in the upper-right corner) to the toolbar, then click Done.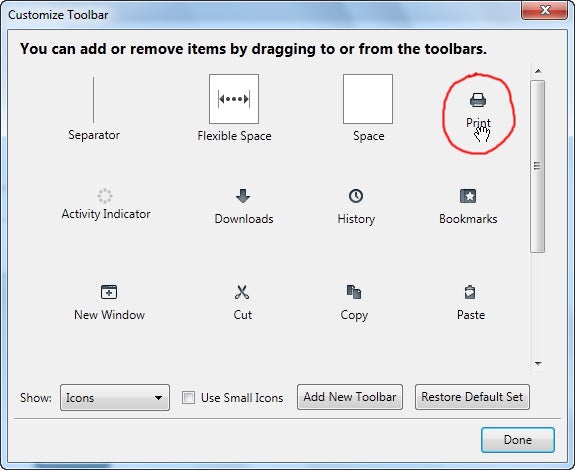 Now that you have a convenient Print icon, you merely need to download and install the Print/Print Preview add-on. As I write this, that version only works with Firefox 3.6 and lower. However, an Update is available for Firefox 4, and when I tested it, I found that it worked with 5.0, as well.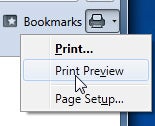 Once installed, you'll see a little pull-down arrow to the right of the Print this page icon. Click it, and you'll see a Print Preview option.
My thanks to Flashorn for pointing me in the right direction in the original forum discussion.
Contributing Editor Lincoln Spector writes about technology and cinema. Email your tech questions to him at answer@pcworld.com, or post them to a community of helpful folks on the PCW Answer Line forum. Follow Lincoln on Twitter.