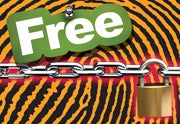 If you use the Internet or own a credit card, the threat of having your identity stolen is omnipresent. Now, leading Internet service providers, financial institutions, and companies such as Sony are offering customers peace of mind with free identity theft protection. Other companies such as Debix are offering a free bare-bones version of ID theft protection to anyone online.
Cheapskates, beware: Although the offers sound good–and although they will save you between $10 and $15 monthly compared to paid ID theft protection alternatives–some of the offers we spotted could give you a false sense of security. We examined free ID theft protection offers from banks, ISPs, and assorted companies, and we collected some advice to help you decide which services to consider and which ones to avoid.
What to Look For
Great
At its core, an identity theft protection service should monitor all three credit reporting agencies (Equifax, Experian, and TransUnion) constantly to see if anything fishy is going on, and it should send you an immediate alert if it spots any red flags, says Jay Foley, executive director of the Identity Theft Resource Center, a nonprofit ID theft protection resource.
Good
Among free ID theft protection services, you'll rarely get both monitoring of your credit reports and immediate alerts about suspicious activity. Protection isn't worth much if your name, Social Security number, and financial data are in the wrong hands and the service doesn't let you know, Foley says.
Any ID theft protection service that offers less probably exists for the sole purpose of upselling you to a paid protection plan. But as Paul Stephens, director of policy and advocacy at the Privacy Rights Clearinghouse, points out, "Even a little protection is better than none."
Just All Right
While some of the services we spotted offer robust ID theft protection, most lack recommended safeguards. The aim of those lesser ID theft protection services is to monitor the Internet for any hint that your identity might be for sale on the black market, and to help victims close compromised accounts, place fraud alerts, and minimize damage.
Who Offers What?
Internet Service Providers
Odds are good that your ISP offers a basic form of identity theft protection. Comcast announced last month that its 23 million Xfinity broadband customers would have free ID theft protection, called the Constant Guard Protection Suite, as part of a partnership with Intersections, an ID theft protection firm.
The service doesn't monitor credit bureaus or give you automatic alerts. Instead it offers basic protections that it calls "lost-wallet protection" for your personal data. That is, if your credit card info is stolen–physically or digitally–the service will help with replacing your cards, by contacting your credit companies. Comcast also provides access to identity theft protection experts who can give counseling on how to repair a stolen identity.
Comcast's suite of ID theft protection tools serves more as marketing for its full, premium ID theft plans, which range between $8 and $13 a month.
Last year AOL began offering paying dial-up customers (those who pay $26 a month) free identity fraud protection from LifeLock. For those still subscribing to AOL dial-up service, the protection service is a great deal, providing credit bureau monitoring and alerts along with lost-wallet protection, cybermonitoring, and million-dollar identity theft insurance.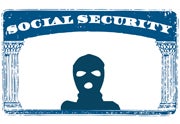 Banks
Many smaller banks and credit unions offer free ID theft protection as a way to stand out from the pack. Plans vary, but programs such as the one from Canandaigua National Bank and Trust in New York offer surprisingly strong protection to customers. Open a checking account at Canandaigua National Bank and Trust, and you'll receive both credit bureau checks and alerts (as security experts recommend) at no additional cost.
In 2007 nearly 130 banks and credit unions in the United States offered free ID theft protection. Four years later it's worth asking your bank about ID theft protection. The programs we spotted won't cost you anything, but do require you to explicitly sign up for the services.
Sony
After 77 million accounts on Sony's PlayStation Network and Sony Online Entertainment had their personal identification exposed to hackers, Sony offered its users free ID theft protection for one year. Sony customers have until July 31 to sign up for the offer.
Sony offers its ID theft protection through a company called Debix and its AllClear ID Plus plan. The offer meets security experts' recommendations, supplying both credit bureau monitoring and alerts should a red flag pop up.
Sony has promised free protection for every PSN and SOE user, and Debix has an easy-to-follow registration process on its website. The downside is that Sony will cover the cost of the AllClear ID Plus plan for only one year; after that you'll have to pay for the service yourself.
Free, but Are They Worth It?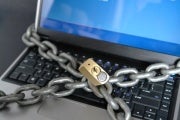 Not eligible for any of the above offers? Two identity protection companies offer free bare-bones identity protection plans for any consumer.
IDSafe, a free service from TrustedID, helps you access and scan your credit scores for misuse (though only at one credit bureau, for only partial protection), and it provides lost-wallet service, notifying your credit card companies in the event that your cards go missing.
Debix has a free service called AllClearID that gives you some of the same basic protections provided to Sony customers. It doesn't monitor credit bureaus, but it will watch the Web for your identity on black markets; AllClearID also gives lost-wallet protection.
Tricks and Traps
Both IDSafe and AllClearID exist as marketing tools to get you to upgrade to the companies' respective paid services. Although no-cost protection is better than nothing, it's important not to have an inflated sense of how secure these services make you. In addition, you should be clear about the terms of service for any free or free-trial services: Will a free service turn fee overnight? Will a one-year free service automatically roll into a fee service unless you opt out?
Free protection services from ISPs Cox, EarthLink, and Time Warner Road Runner sound as if they offer ID theft protection. It may be splitting hairs, but what these companies really offer are typically just antivirus packages: The antivirus software's protection features are simply programmed to deliver a pop-up warning in a browser window when you submit personal information at a website.
If you want to protect yourself from identity thieves, and if you can stay vigilant, you can monitor the keystone of your privacy–your credit reports–for suspicious activity yourself. AnnualCreditReport.com offers free yearly access to your credit report from Equifax, Experian, and TransUnion.
Paid ID theft protection can cost between $10 and $15 a month. If you're wondering whether such services are worth the investment to you, consider this: According to the Better Business Bureau, if you become a victim, the out-of-pocket costs to reclaim your identity come to an average of $400, and the average cost of damages amounts to $6400. Your odds of being a victim? In 2010 an estimated 11.1 million people in the United States were identity theft victims, losing a total of $54 billion, according to a study by Javelin Strategy and Research.