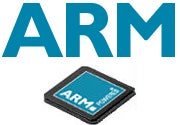 A group of British researchers led by the daddy of the ARM processor, normally found in smartphones, went to find out how many how many neurons can an ARM chip simulate.
The SpiNNaker project was a joint venture between Steve Furber, ICL professor of engineering at the University of Manchester and former main designer of the 32-bit ARM RISC processor at Acorn in the 1980s, and Andrew Brown of the University of Southampton. The two researchers plan on stringing together 1 million ARM processors to match power of 1 billion neurons in a human brain.
From the numbers, it might seem technology wins yet again, but as The Register notes, the human brain has 80-90 billion neurons. So those ARM processors can only produce roughly 1 percent of a human brain's complexity. The researchers' real goal is to create a silicon analog that can simulate the brain's ability to have concurrent processes when it fires multiple neurons thinking of different things.
As for the processor build, Fuber didn't choose ARM because it was his favorite, but because they are cheap, energy efficient, and they can match a high-end desktop processor when enough of them are running together. So far the SpiNNakker team has designed processors with four and eight ARM968E-S cores but 20 processors on a single die is the goal. Each processor packet also has 64KB of data cache, 32KB of instruction cache, a communications controller that simulates neural spikes using packets, and a memory controller to link to 1GB of DDR1 main memory.
[SpiNNaker project via The Register and Engadget]
Like this? You might also enjoy…
Get your GeekTech on: Twitter – Facebook – RSS | Tip us off