Lenovo nudged out Acer to become the world's third-largest PC maker, and is inching closer to taking the second spot from Dell, according to IDC research released on Wednesday.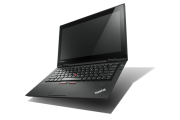 Lenovo benefitted from stable PC growth in Asia-Pacific and an expansion of its distribution channel in more regions, IDC said. Acer tumbled into fourth place after a management shakeup ousted Gianfranco Lanci as the company's CEO in March and after mismanagement of inventory in the company's distribution channel in Europe, Middle East and Africa.
Lenovo's shipments grew by 22.9 percent during the second quarter, which bucked the slower-than-expected PC growth during the quarter, according to IDC. Worldwide PC shipments totaled 84.4 million units during the second quarter, growing by just 2.6 percent compared to the year-ago quarter, IDC said. Hewlett-Packard and Dell were the world's top two PC makers.
Overall PC shipments grew at a slow pace due to interest in tablets and weakened spending by consumers and businesses as a result of uncertain economic conditions, said Jay Chou, senior research analyst at IDC.
The U.S. and Western Europe experienced weak PC demand, and netbook shipments continued to drop in the U.S. during the second quarter due to tablets, IDC said. PC shipments grew in Asia-Pacific, up over 12 percent.
"Product refreshes and promotions in the second half of the year as well as easier year-ago data should boost growth in the second half of the year," Chou said.
Lenovo's worldwide PC shipments totaled 10.3 million units during the quarter, while Acer's shipments totaled 9.2 million units, declining by 10.1 percent. Lenovo's market share during the quarter was 12.2 percent, closing in on Dell, which maintained a 12.9 percent market share. Dell shipped 10.9 million units, growing by 2.8 percent. HP held an 18.1 percent market share, with shipments totaling 15.2 million units during the second quarter, growing by 3 percent.