Microsoft outlined visions of a unified ecosystem for PCs, phones, tablets, TVs and Xbox at the Worldwide Partner Conference on Tuesday and according to one technology blog, it may consider dropping the "Windows" name in favor of something fresh.
There couldn't be a better time for the company to dump Windows and pick itself a new, sexier OS name. Here's why:
Too Many Flops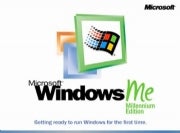 Remember how annoying Windows Vista was? What about Windows Me? Windows Phone 7 wasn't exactly a huge success for Microsoft either, even according to CEO Steve Ballmer. Computerworld's Preston Gralla said that the Mango flavor of the OS still lags behind iOS and Android and needs to be better than its competition to be successful. There are too many flops in Windows' back catalogue. It's time to start fresh with a new name that rids Microsoft of all that embarrassment.
No Fan Base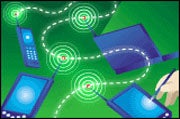 Sure Windows might be the leader in the OS game, but it doesn't have a loyal fan base like Mac OSX or Linux. In fact, recent studies show that Windows' market share is dwindling ever-so-slightly because Macs, smartphones, and tablets are taking its customers away. Microsoft would be wise to relaunch the operating system and make it something people want–instead of just the default OS for most consumer PCs.
It's Dated
Windows is old. We've seen everything from 1.01 to 7 and ME to XP. (Not to mention Windows 8, which is expected sometime in 2012.) The name "Windows" dates back to 1983 and came from the visual computing boxes the OS was centered around. Visual computing isn't anything special in today's world. Keeping a name based on an archaic feature is holding Microsoft back. If Microsoft plans break new ground by unifying Windows with Windows Phone and Xbox's operating system, it would be a logical time to launch its operating system under a new product name.
Obviously, Microsoft dropping the Windows name is speculation at this point. The brand played a major role in the company's success and is its backbone product, according to CEO Steve Ballmer. But at the same time the idea is just crazy enough that it could be a major boon for the company's future success.
Have an opinion on whether Windows should be renamed? Got a suggestion for what the next OS from Microsoft should be called? Any ideas on how Microsoft could make its users more loyal? Let us know in the comments.
Follow Paul Suarez @paulsuarez on Twitter.