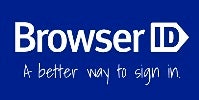 Firefox maker Mozilla wants you to give up all your website logins and passwords for a new online identity management system that sits in your browser called BrowserID.
The basic idea behind BrowserID is similar to single sign-on services from Facebook and Google. Instead of remembering numerous passwords and account names, BrowserID uses your e-mail address as a way to identify you with every website that is compatible with BrowserID.
Getting Started
The first thing you do is sign into the BrowserID service, providing your e-mail address and a password. You'll then get an e-mail verification link in your inbox.
Clicking on the link proves to the BrowserID service that you own that e-mail address. Your browser can then retain your verified identity while you surf the web.
Consolidate Logins
Let's say Amazon was a BrowserID-compatible website. When you landed at Amazon.com and clicked the sign-in button, a pop-up would appear asking you if you want to use your BrowserID account to sign in. If you agree, the service automatically logs you in behind the scenes using cryptographic keys to ensure your identity stays secure. No passwords to remember, no user names to make up; you are simply identified by your previously authenticated e-mail address.
The advantage of a system like this is it would not come with any privacy-tracking concerns that may arise with services such as Facebook and Google. Mozilla says BrowserID does not track your web browsing history or other online activity.
The problem, however, is that just like other sign-in services, BrowserID will work only if the website you're using has implemented the technology. Mozilla has provided a page of example code for site developers who want to experiment with BrowserID. The system works with all modern browser including Internet Explorer, according to Mozilla.
BrowserID is an interesting idea, but this is not the first attempt at replacing website logins with a single sign-on ID. OpenID, for example, is another single-identity solution that uses services such as your Google and Yahoo accounts as single sign-on IDs. Facebook has also proven to be a popular way to sign into multiple sites, and has the added bonus of connecting you with your friends' activity.
Mozilla's new solution is still in its experimental stages, but it's not clear if BrowserID will simplify our online lives or just create more identity management confusion. If you want to try out BrowserID you can experiment with it on Mozilla's test site.
BrowserID Demo
Connect with Ian Paul (@ianpaul) and Today@PCWorld on Twitter for the latest tech news and analysis.