As far as Verizon is concerned, tethering is a privilege, not a right. First it blocked tethering apps in the Android Market, and now the carrier's latest over-the-air update for the HTC Thunderbolt disables the phone's hotspot feature. The Thunderbolt had come with free tethering as part of a special promotion. When the freebie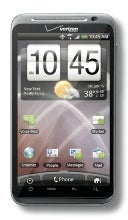 period ran out, Verizon promptly reached into users' phones and shut off the spigot.
Of course, there's nothing wrong with ending a promotion as planned, but it is a reminder that Verizon, and to an extent AT&T, which has said it will charge users it finds to be using a hotspot without paying the carrier's fee for it, are serious about controlling users' ability to tether. Updates that disable the hotspot feature could also be coming soon from Verizon to the Droid Charge and LG Revolution.
What's really going on here, promotion or not, is an attempt by AT&T and Verizon to skim some new revenues by restricting a feature that's native to many Android devices. It's analogous to buying a new F-150 and then discovering that your local Ford dealer has sneaked into your garage to disable the air conditioning and now demands a monthly fee to turn it back on. Sorry, that free climate control promotion has come to an end.
Playing the heavy on tethering is a win-win for carriers because it's also a backdoor means of further monetizing and limiting data usage. You'd think that doing away with unlimited data plans would be enough. Now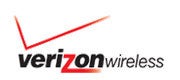 that the all-you-can-eat buffet is over, we're now paying for specific amounts of bandwidth per month and should be allowed to use each of those megabytes as we please, which includes tethering. But instead, Verizon and AT&T are playing all the angles and calling it a "promotion."
I've known for a while now that carriers view customers as more of a pesky child that needs to be controlled than well… customers, but I'm beginning to wonder if they've started taking joint meetings with the airlines. Soon we'll be paying $25 to download our first app, $15 for the second . . . sheesh. Anyone know if Southwest makes a smartphone?