Google says it will launch a select group of business profiles for its new social network sometime next week. Until 9pm ET Friday, you can still apply for the closed, coveted Google+ business profiles pilot run. (The original form "filled up," as Google+ project developer Christian Oestlien explained.)
A handful of brand pages have already been created on Google+, but the search giant has been diligently deleting them after it announced that companies should hold off on creating profiles until Google+ was ready to release designated business profiles.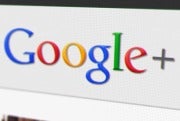 One exception is the Ford Motor Company, which has been allowed to maintain its Google+ presence even while other companies have their profiles deleted. As of Friday morning, Ford had 4104 followers. And while Ford is using a traditional profile to communicate to these followers, it's not yet clear what to expect when Google+ unveils its real business profiles next week.
So with the business profile set to release, I wanted to highlight one key feature that I hope Google+ will embrace. Its implications would be tremendous for the way we interact with the businesses in our lives. That feature is real-time, dynamic chat.
Think about it. Social media evangelists have been reminding companies for years that their customers are on Facebook and Twitter (and now Google+). Yet, even with the almost-real-time capability of Twitter, companies still cannot answer questions in true real time. If it's a simple question, like, "Do you carry a size 8 in red?" then the disconnect isn't a problem. But if it's a more complicated question, like "I can't figure out how to upload my files to your servers," then a time delay is a pain. In the latter case, most customers would still prefer to call and talk to a real person, rather than getting a delayed answers staggered through tweets or written responses.
Existing business profiles on Facebook (and probably coming to Google+) can provide a great platform for information transmission–through reviews, sales, photos, and videos–but they aren't built to address more complicated questions, especially when the user is looking for a real person to interact with–not just a posting.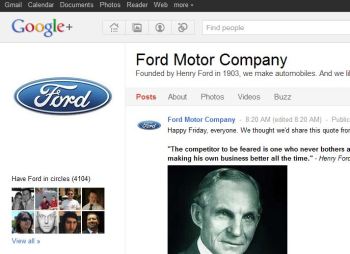 Chat works, it's simple, you speak to a person immediately, and it allows the correspondents to send URLs and other information instantly, rather than spelling out an issue over the phone.
Also, because customer service reps can usually help more than one person at a time over a chat feature (as opposed to just one over the phone) it's more efficient for employees looking to satisfy customers' inquiries. Simple proof of this is that many companies of all sizes have already implemented chat options on their websites.
For those companies that cannot afford to have an employee dedicated full-time to their social media profiles, this chat functionality could include options to limit requests. For example, a given company could only give "chat access" to their loyal customers. Or, they could have chat automatically spit out a "busy" sign whenever more than a few people are chatting with a given company. These are just two ideas of how to control an overflow of chat requests.
There has been an overwhelming amount of celebration of Google's new social network since its rollout a few weeks ago. And along with that, there's a lot of talk about the threat it poses to Facebook.
But really, Google+ improves in a handful of key places over Facebook, primarily through its Circles, Hangouts, and Sparks. These are significant, but when compared with everything Google+ has borrowed from Facebook–including walls, news feeds, icon-based profiles, and status messages–the innovations are relatively minor.
And while Google+ seems to have adopted the best pieces of these building blocks and improved in other areas, Google can't afford to play it safe safe with new features. Allowing businesses to chat directly with their users will assert Google+'s dominance over Facebook for business functionality, and it will take us one step closer to customers and companies actually interacting in real time.
In Video: How to Set Google+ Privacy Settings