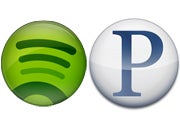 Watch your back Pandora, here comes Spotify.
Comparing Spotify and the Pandora music service isn't fair because beyond the fact they both play music they are different in significant ways. Pandora is more like a traditional radio station that uses the Internet as its broadcast signal. Spotify, a desktop software app, is an on-demand-music service with a library of 15 million songs. With Spotify you create playlists and sit back and listen.
But what they both share is a desire to be the preferred online music service. The popular Pandora, with 36 million active users, is the online service that stands to lose the most here in the U.S. from the invasion of Europe's widely admired Spotify that launched this week here. Of course there are other services here in the U.S. such as Grooveshark, Rdio, MOG, and Rhapsody. But the real match to watch will be Pandora versus Spotify as they slug it out for online music domination.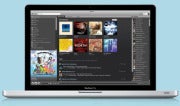 Similar Success Stories
Right now Pandora owns 60 percent of Internet radio market, according to Pandora's own estimates, and has won legions of loyal listeners with its Music Genome Project technology. The Music Genome Project helps Pandora customize a continuous music stream to your personal tastes based on one song's musical attributes. Spotify is similarly popularity in Europe where it's the hottest streaming service with 10 million users. Spotify's secret sauce is good audio quality (360kbs), playlists that can be shared with and added to by friends, a fast search engine for finding your favorite tracks, and a slick easy-to-use interface.
Both offer free ad-supported versions of their services along with ad-free versions for a monthly fee. Both have huge archives of music available for you to stream, and artist biographies to let you learn more about what you listen to.
When it comes to free offerings Pandora does have a few advantages over Spotify. Pandora offers 40 hours of free music a month compared to 10 hours that Spotify will eventually limit free users to (Spotify said Thursday that users would have unlimited music for the first six months).
Pandora is also slightly easier to get started with thanks to its web-interface. Spotify requires you to sign up with it service and then download the client on each computer you want to use Spotify on. Pandora's great set-it-and-forget-it service, but if you want the kind of control that you're used to out of your MP3 player then Spotify is the service for you.
Can Facebook and Spotify Harmonize?
If Spotify really wants to break into the American market it's going to need to find a way to distinguish itself not just from Pandora but from the rest of the competition in the streaming music market. To that end Spotify has pinned hopes on a partnership with Facebook. Spotify has a Facebook module built-in to its user interface that allows you to easily share songs and playlists with Facebook friends. Right now social networks aren't really popular hubs for swapping music. But with 750 million Facebook users Spotify is hoping modes of sharing and listening will change.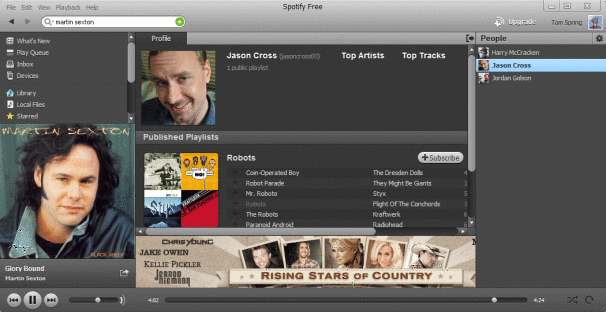 Most people don't like to tinker with playlists and just want to listen to music. But if Spotify users can drag and drop dozens of playlists from their friends then Spotify might be able to mimic Pandora's Music Genome Project and the way it helps you discover new music that matches your tastes. To be fair, Pandora also lets you swap custom "Radio Stations" with Facebook friends. But the feature is buried in the Pandora Web-interface. Plus, I'm not convinced people are eager to share "Radio Stations" as they are specific playlists of songs.
Will Spotify change online music habits to one that is less like Pandora? Spotify will try. But the real test for Spotify comes in six months when its new freeloading U.S. users will be limited to 10 hours of music a week. Giving away your product for free is easy. Asking people to pay for it? That's the hard part.
(PCWorld's Tom Spring contributed to this post)