We got our first official look inside Google+ this week thanks to Google's Q2 earnings announcement, where we learned the nascent social network has amassed 10 million users. Other sources say that those users are primarily male and more engaged in discussions than users of other social networks.
CEO Larry Page confirmed what Ancestry.com Founder Paul Allen had been saying: that the beta site has gathered more than 10 million users in its two weeks of operation. Analysts said it was an impressive start for G+ and that the site could become a major player in the social networking scene.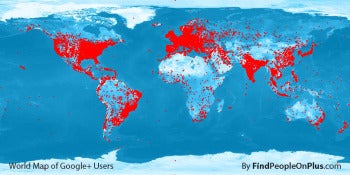 And people are using it. For instance, after conducting "an experiment," CNET's Rafe Needleman determined that interactions on Google+ make him happier than those on Twitter and Facebook. He appreciates that a G+ user can monitor other users' streams even if they aren't in one of their circles, unlike Facebook where users have to be friends to monitor each other's streams. He also noticed that the discussion is sustained for a longer amount of time than on Twitter.
Here's what Needleman said about the quality of his interactions:
"… the feedback is, for the most part, some healthy combination of intelligent, useful, supportive, or funny. Twitter feedback is often emotionally shallow (not much room left after a retweet), and Facebook feedback is often personally gratifying but not that professionally useful. Perhaps because Google+ conversations are more public, people take more time to say something that's not just positive to me, but that reflects well on them. They're marketing themselves, maybe unconsciously, and this leads to higher-quality feedback. This happens sometimes on major industry blogs."
Tech Men
Those interactions might be similar to industry blogs because Google+ (at the moment) is somewhat of an industry social network. Some statistic sites say that many G+ users are men from the tech industry.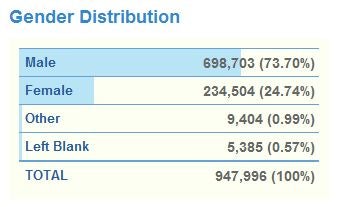 Mashable's Jolie O'Dell first reported the trend that G+ users are mostly male. She noticed that tracking sites SocialStatistics and FindPeopleOnPlus estimated the male count to be at about 87% and 74%, respectively. She contrasted those numbers to Facebook's which were split right down the middle last July (48.5% female and 48.3% male).
Not only are most users men, but those users are also from a very specific sliver of the job market: The tech industry. FindPeopleOnPlus estimates that around 50% of the users are engineers, developers, designers and software engineers. The two most popular cities for users to live in are San Francisco and New York.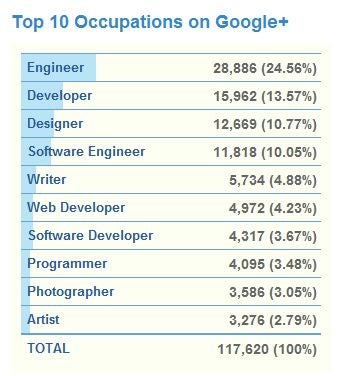 It will be interesting to see how G+ continues to grow as the product matures. Although it appears to favor men and people in the tech industry, it would be great to see a wider spectrum represented in people's circles. We hope quality of discussion stays the same.
How does your G+ experience rate compared to other forms of online communication? Have any ideas how Google can attract a wider audience? Let us know by leaving a comment.
Follow Paul Suarez @paulsuarez on Twitter or throw him in one of your circles on Google+.