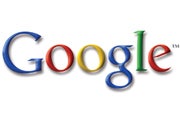 URL shortening services that allow you to truncate lengthy Web addresses into shorter links have been around for a while now, but today Google announced g.co, a new URL shortener that links only to official Google products and services.
The benefits of a URL shortener are obvious to social media fans, particularly Twitter users who struggle with the limitations of 140-character posts. But there's a dark side to Web shortcuts too.
"The downside is, you often can't tell what website you're going to be redirected to," writes Gary Briggs, Google's vice president of consumer marketing, in a Monday blog post.
"We'll only use g.co to send you to webpages that are owned by Google, and only we can create g.co shortcuts. That means you can visit a g.co shortcut confident you will always end up at a page for a Google product or service," Briggs adds.
While g.co is for official Google use only, the rest of us will still be able to use goo.gl, the company's URL shortening service that debuted last year. Of course, goo.gl isn't the only URL-shorterer in town. A variety of competing services, including Bit.ly, TinyURL, and Ow.ly, are available as well.
In his blog post, Briggs thanked the .CO Internet SAS registry, which operates .co domain names, for facilitating Google's purchase of the g.co domain.
"Keep your eyes open as we start rolling out g.co as our official URL shortcut for Google websites," Briggs writes.