Microsoft's new ARM-enabled Window 8 operating system is expected to spur a new breed of low-cost laptops, according to market analyst firm iHS iSuppli, possibly stealing almost a quarter of the laptop market share from Intel.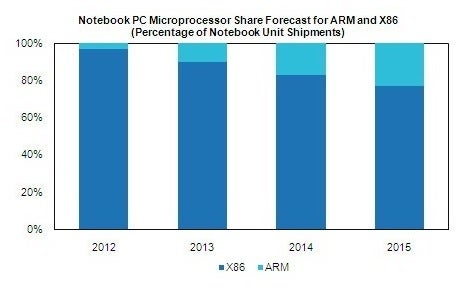 Laptops with ARM processors are virtually nonexistent now, but in four years ARM-based laptops are predicted to account for 22.9 percent of global laptop shipments, from 3 percent expected next year.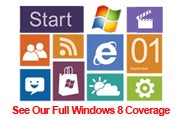 The laptops will be priced well under $700 – many in the sub-$500 segment, according to CNET and iHS-iSuppli analyst Matthew Wilkins, breathing new life into the budget laptop category.
Intel, on the other hand, is predicting that its new ultraportable class of laptops, Ultrabooks (which are to be priced under $1,000), will make up as much as 40 percent of laptop sales by the end of next year.
The Intel vs. ARM processors war should be great for value laptop buyers.
Follow Melanie Pinola (@melaniepinola) and Today@PCWorld on Twitter