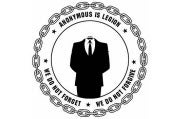 The hackers at News Corp. have become the hackees–surely that's a word in modern parlance–of Anonymous and LulzSec, who released email login details of two former News of the World editors and are threatening to divulge more.
A tweet from an Anonymous member named Alex included e-mail login details for Rebekah Brooks under her maiden name, Rebekah Wade. Brooks is the former News of the World editor at the center of a major hacking scandal, in which News Corp. newspaper employees accessed the voicemails of the United Kingdom's royal family, celebrities and a murder victim, among others. Anonymous also revealed an e-mail password hash for former News of the World managing editor Bill Akass along with phone numbers for a few current and former employees of The Sun, another News Corp.-owned paper.
"Sun/News of the world OWNED," Anonymous member Sabu wrote on Twitter. "We're sitting on their emails. Press release tomorrow."
More Hack Attacks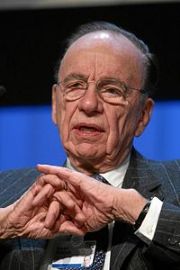 The data dump follows an earlier attack by Lulz Security on The Sun's Website, in which the hackers planted a false story on the death of News Corp. CEO Rupert Murdoch. Judging from the Twitter posts of Anonymous members, News Corp. has already shut down its DNS servers as a protective measure against further attacks.
For Anonymous, attacking News Corp. is an easy way to improve its image, capitalizing on outrage over the News of the World scandal. It's also part of a broader hacking effort called AntiSec, which aims to cause chaos among governments and corporations.
But really, this is just great irony. Following the scandal, other News Corp. outlets have tried to portray the company as a victim of hacking and media pile-ons, rather than a perpetrator. Now, it's actually true.
Follow Jared on Facebook and Twitter for even more tech news and commentary.