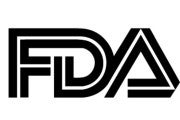 The Food and Drug Administration (FDA) announced plans Tuesday morning to regulate medical smartphone apps.
Recent years have seen an explosion in smartphone apps related to health and medicine–the Associated Press estimates that there are already over 17,000 medical apps on the market. Tuesday's FDA decision, however, will only regulate a small portion of these.
For now the FDA plans to regulate smartphone apps that combine with medical devices that are already regulated by the FDA. In other words, apps pertaining to heart monitors and other medical devices, but your diet planning app will remain unaffected. It's been a big year for telecommunications regulation with the FCC weighing in on Phone Data and their announcement in January of new Net Neutrality rules but this is the first time the FDA has stepped into this arena.
Despite the increased regulation the FDA announcement seems to have garnered positive reaction even in unexpected quarters. The CTIA Wireless association, a wireless industry group, is even in favor of the regulation.
John Walls, Vice President of Public Affairs for CTIA, says that the regulation hits the right balance. "Overall we think the FDA has taken a very reasonable and sensible approach on this. They've made some clear distinctions with regards to mobile medicine. It sets the stage for continued development and gives everybody an idea of what is and is not covered under the FDA guidance," Walls told PCWorld in an interview.
While the announcement does add more regulation to the industry, it also gives them clear guidelines which, according to Walls, will do a lot of good for this part of the wireless industry.
"They've taken a rational approach to this and have given the market a very clear direction. The worst thing you could have would be an ambiguous set of regulations. The FDA has gone to great lengths to create a positive development environment."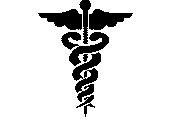 Mobile device providers who work in this field agree. Robert Jarrin, Senior Director of government affairs for Qualcom, says today's announcement is "…a great step in the right direction; we applaud the FDA for trying to define context for what they're regulating."
But Jarrin was also quick to point out, in an interview with PCWorld, that there is still a lot of work left to do and a lot left for the FDA to clarify, such as what, exactly, constitutes a "health or fitness application."
Time will tell how and what the FDA will really regulate in the mobile industry but for now both the FDA and the mobile industry seem happy with today's announcement.