Tablets are creeping into the workplace, whether workers bring them from home or IT departments roll them out en masse. This development isn't altogether new, however; tablet PCs appeared two decades ago in such industries as healthcare and high finance. By and large, though, the earlier tablets ran Windows, and users mostly relied on custom pens and keyboards rather than fingertips to control them.
Yet the rise of consumer tablets–the iPad and its Android rivals–is changing how workers at small businesses tackle their jobs and interact with customers, clients, vendors, and each other.
Tablet sales worldwide will skyrocket from nearly 18 million last year to 108 million in 2012, according to projections by Gartner.
Large corporations are accepting tablets relatively slowly as they struggle to ensure security and to support users; but small and midsize businesses are diving in. Market research by TechAisle indicates that such businesses are using nearly 9 million tablets in the United States. In addition, half of the tablets that consumers buy are doing double duty in business.
What's not to love about a touchscreen computer that turns on instantly, lasts all day on a single charge, and slips into a backpack or purse? On a tablet, various lightweight apps and Web services provide nearly the same functionality as yesterday's desktop software–handling email, word processing, CRM databases, and much more. Savvy early adopters are using tablets creatively in place of cash registers, videoconferencing systems, menus, kiosks, and all sorts of paper-based forms.
At this point, however, tablets don't replace PCs outright as productivity powerhouses (you can read in detail about Tony Bradley's 30-day attempt to do so). Nor are they ideal for displaying all types of workplace content, such as PowerPoint presentations and instructional videos (Flash notoriously won't render on an iPad, and it can be flaky on Android). And finally today's touchscreen tablets aren't built for physically challenging environments–such as the wilderness, restaurant kitchens, and operating rooms.
Many industry observers maintain that tablets won't take off in the business world until they work better with legacy file formats, offer more security controls and user permissions levels, and integrate better into existing IT environments. (Microsoft, once early to the table, is now keeping us hungry.) And though the iPad was practically synonymous with tablet before Android copycats followed, it has trod the traditional Apple path of serving consumers, not businesses, first.
But that doesn't stop people from innovating with the new devices. We're only beginning to see how tablets will evolve in business. In the case study below, a medical practice uses tablets to gain a competitive edge and give patients a better understanding of their care. An older generation of tablets arrived decades ago in healthcare, but the user-friendliness of current iOS and Android slates won over staff and surgeons.
Case Study: Surgery Practice Revamps Its Mobile Strategy, Embraces Tablets

Just a few years ago, a large oral surgery practice in Connecticut relied predominantly on a few PCs for its tech needs. Some 15 employees had a mixed bag of cell phone models and plans, generating high bills for M&D Oral and Maxillofacial Surgery. Billing and vendor management systems needed improvement. And doctors relied on small flatscreen monitors to show patients images related to their treatment.
M&D hoped to differentiate itself in the region by shifting its mobile strategy and embracing tablet PCs at its Milford location.
The Solution
M&D turned to Ubiquitour for help. First, the IT provider upgraded staff members' various cell phones to up-to-date smartphones, bundling the plans into one corporate account. Ubiquitour revamped M&D's calendar and practice management software, making some tools available on smartphones. It also updated the wireless and server infrastructure to support wireless data transfer of digital X-rays, CT scans, and patient consultations. Finally, Ubiquitour replaced the office's flatscreen monitors with iPads and a Motorola Xoom tablet available at the five patient chairs.
The Outcome

The tech overhaul took about 20 hours and cost close to $3000, with no need for future maintenance costs. Purchasing the tablets cost several thousand dollars more. As a result of the changes, M&D Oral Surgery immediately reduced its mobile phone bills, producing an estimated $10,000 in savings annually. And improved software, including mobile apps, have helped the staff streamline scheduling.
With tablets in place, patients can view and manipulate images of their X-rays as well as CT and 3D scans up close. Surgeons can display educational videos about recommended procedures. M&D saw a tenfold increase in patients choosing certain oral surgeries, and it distinguished itself from the competition. Most important, the practice enhanced patient communications and care.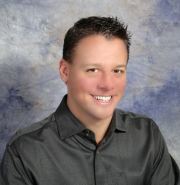 –Case study submitted by Ubiquitour. All recommendations and opinions expressed represent the independent judgment of the authors and do not necessarily reflect those of PCWorld or its editorial staff.
Douglas R. Grabowski, Jr., the founder of Ubiquitour, for more than 15 years has driven the technology directions for global companies. His expertise includes application and product development, infrastructure, market planning, and operations. Ubiquitour's clients comprise professional, medical, and business services companies, as well as nonprofits. Reach the IT pros at Ubiquitour.com or 866-520-6414.
If you're an IT solutions provider serving the small to midsize business market, and you'd like to learn how you can contribute to PCWorld Tech Audit, send mail to techaudit@pcworld.com. We're always looking for more talented pros. Tech Audit is written and produced in cooperation with IT professionals in the field.
Motorola XOOM Family Edition MZ505 Tablet Computer