Isis, a mobile payment provider established by AT&A, T-Mobile and Verizon in 2010, announced a deal with Visa, MasterCard, Discover, and American Express Tuesday. Isis offers mobile payment options based on Near Field Communication (NFC) technology, which allows users to "swipe" their phones in front of a scanner to make a payment.
The deal will allow mobile phone users running Isis to use their handsets at any existing Visa, MasterCard, Discover, or American Express machines. According to Isis, the partnership will expand the payment options available to mobile subscribers by leveraging existing payment credit card infrastructure across the United States.
NFC-based mobile transactions are expected to reach nearly $50 billion worldwide by 2014, according to a forecast issued earlier this year by Juniper Research. Juniper anticipates NFC-based mobile payment services will launch in up to 20 international markets over the next 18 months, with North America and Western Europe together accounting for 50 percent of the worldwide market by 2014.
But Isis isn't the only company that understands the potential revenues from this space. Google eWallet, PayPal, and Square are all fighting for a chunk of the mobile payment market. Paypal projects its total 2011 mobile payment numbers to reach $4 billion, and Square is handling $4 million transactions every day.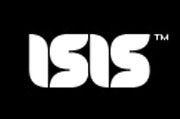 The Isis deal is only the latest, and the most far reaching, of the mobile payment partnerships, signaling the normalization of mobile payments. And though most talk of mobile payments tends to center around the billions of dollars in sales and massive corporate partnerships, the surge of mobile payments should be viewed as a potential boon to the health of small businesses everywhere.
If your company doesn't yet support mobile payments, now is the perfect time to jump on the bandwagon. Here are a couple reasons why:
1. They're Speedy.
Because you don't have to wait for a printed receipt, which can take comically long at certain locations, you'll be able to process payments faster. This is especially crucial for cafes or lunch places, where a long line can deter potential customers.
2. They're Becoming Ubiquitous.
As more people get used to paying with their phones, not having this payment option will become a barrier to purchase for some customers. One of the big pluses of mobile payments is freeing up consumers from carrying credit cards. Now, even those early adopters of the technology are probably still carrying cards, but many will soon make the switch. Not being able to support a mobile options will become akin to not being able to take credit cards–a huge barrier to purchases for many customers.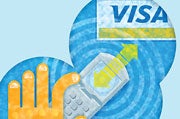 3. They're for Early Adopters
Accepting mobile payments will not only connect you with these crucial early adopters who are looking to pay with their phones, it will also paint you as tech savvy and ahead of the game. You can bet people will take notice when a customer swipes his phone to buy her morning coffee.
The Isis partnership and the billions of dollars in mobile sales should be enough of a hint to entice any small businesses to begin accepting mobile payments. Some have argued that it's still very early, that these partnerships will shift and no clear leader or leaders have yet emerged.
And while I don't dispute the claim, my last point about perception and early adoption should be compelling enough to get businesses to begin offering a mobile payment option. Even if thousands of dollars don't immediately begin streaming into your business via mobile, you may get a couple early users, and you never know where it will lead.