Lately, everyone seems to be asking about two things: Google+ and Facebook. Inevitably, the conversation turns to the issue of privacy, and somebody says something like: "Why would I want to leave Facebook for Google? The last thing I want is for them to have access to more of my personal information."
Google's stranglehold on information is a little unnerving, but it's Facebook people should be worried about. As I like to tell people: "Mark Zuckerberg doesn't care about your privacy, he doesn't believe in the concept, he thinks it's dead – he's even said as much."
This is one half of Facebook's biggest problem moving forward; the other half is Google+. Put them together and you have what will be the eventual undoing of Facebook – Google + privacy = Facebook fail.
So far, social networks have come undone because of a fatal flaw that was in their DNA from the very start. For Friendster, it was a lack of technical foresight and ability to scale as it grew. MySpace essentially copied Friendster and compounded some of those inherited problems with its own laissez faire attitude that let users turn the network into a mess of animated GIFs, clashing colors and terrible background music.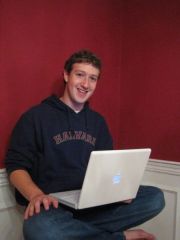 Facebook's flawed gene is Zuckerberg's attitude toward privacy. He has said that he thinks social norms have "evolved" and that privacy has given way to a culture of sharing. Zuckerberg got started by disregarding the privacy of his Harvard classmates when he created "Facemash," the predecessor to Facebook that was essentially a "hot or not" site. The years that followed as Facebook rose to dominate the scene have been littered with privacy flaps. Listing them all would take up way too much space.
To be fair, Zuckerberg's observations about sharing and privacy are partly right, but it hasn't exactly been an organic evolution. Facebook has been a major mover, shoving its users into an age of oversharing. When Facebook was only a one-tenth the size of MySpace, in 2006, it introduced the News Feed, which is now one of its signature features. But back then it caused a minor freak-out among users who were concerned about privacy. Zuckerberg acknowledged users' concerns, if somewhat condescendingly, and then ignored them. With a little help from the age of Twitter, many users soon became comfortable with the constant sharing and notifications, but not all of them.
The News Feed and other features helped Facebook grow into the behemoth it is today. But as its users multiplied, so did its privacy woes. Irritating practices, like automatically opting users into new features without their knowledge or a notification of the impacts on personal privacy have left a sour taste for many, and eventually landed Facebook's disdain for privacy complaints on the radar of Congress.
It wasn't until last year, when the social network had already accumulated more than 350 million users, that Facebook made a sincere effort to overhaul its approach to privacy. The result has been a labyrinthine system of privacy options that's far more difficult to navigate than any of the features Facebook controls.
Even if Facebook does right its privacy ship, it may be too late. The damage has been done. Its reputation is now well-known.
Witness the recent debacle over the quiet introduction of facial recognition for photos shared on the site. Although the feature is merely a suggestion service that requires users to confirm that the people in pictures really are who Facebook thinks they are, it caused a backlash. Why? Because there's a trust issue with Facebook, thanks to years of disdain for users' concerns.
To be clear, Facebook's undoing isn't coming anytime soon. The site has one of the largest user bases of anything in history. But now that there's a viable alternative on the horizon in Google+, Facebook's flaws are becoming more evident by comparison. Google learned from Facebook's mistakes and is doing a better job on privacy.
Like so many services and products before it, Facebook has done almost everything right. But it only takes doing one big thing wrong to undo it all.