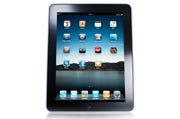 Apple's quarterly results, released on Tuesday, seem to lend credence to the company's idea of a "Post-PC Era." In the last quarter, Apple shipped 9.25 million iPads, 183 percent more than they shipped in the same quarter of 2010. The company's Mac sales weren't too shabby either–they sold about 3.95 million, an increase of 14 percent.
Based on these numbers, Apple is probably making about as much from selling iPads as it is from selling Macs. But the question is this: is the iPad cannibalizing Mac sales? I argue that it is.
Apple execs have said, numerous times, that the iPad is hurting sales of laptop PCs. Unfortunately for Apple execs, MacBooks are included in the catgory of "laptop PCs." The "magical" tablet is cannibalizing laptop sales in general–both Windows and Mac OS X.
Analyst Brian Marshall from Gleacher & Co. echoed this point in a recent research note to clients. "The iPad has successfully integrated the functionality of a slimmed down notebook into a media-player form factor," Marshall writes. Marshall goes on to argue that this renders a significant portion of Apple's notebook line "obsolete."
For many laptop users, this may be true. While some of us need the power and flexibility that laptops provide, many of us do not. We just need something on which we can check email, surf the web, and perform basic tasks.
The iPad can easily do many of these tasks just as well, or better: take a look at web browsing. The portrait orientation works well for web pages, and the ability to zoom in and out of sections of a web page is nice. Plus, add the fact that it's truly "web on the go," and it's that much better.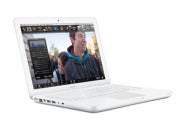 Price is also an important factor. The starting price of the iPad is $499, while the starting price of a MacBook is twice that at $999. If you want portability, and you're not looking for a mobile powerhouse, the iPad is a cheap, easy alternative.
Combine these factors, and I think you have a compelling argument as to why Apple should be concerned about the iPad competing with its own laptop market. Of course, that's not necessarily a bad thing–either way, Apple wins.
For more tech news and commentary, follow Ed on Twitter at @edoswald and on Facebook.