The new Google+ social networking site, out in limited beta release since late June, is growing its usage very quickly, but it remains far from a leadership position, according to Hitwise.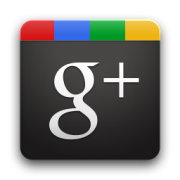 For the week ending July 16, Google+ ranked in the 42nd spot among social networking sites and in the 638th spot among all sites in the U.S. in terms of visits, Hitwise said on Wednesday.
However, Google+ made a big jump from the prior week ending July 9, when it ranked in the 2,404th spot among all sites in the U.S., Hitwise said.
Google+, which is available only by invitation from current members, has been designed with the hope that its privacy and content-sharing mechanisms will attract a substantial number of people who aren't comfortable with Facebook's privacy policies and controls.
Still, Facebook's growth continues unabated. The site recently exceeded 750 million members, and the average user continues to increase the amount of time spent on the site.
Visits to Google+ exceeded 1.8 million the week ending July 16, up 283 percent compared with the prior week and up 821 percent compared with the week ending July 2, according to Hitwise.
Google+ has generated a mostly positive buzz among users, and there is a strong demand for invitations, so it's clear that use would be much higher if it were open to anyone interested in signing up.
Other interesting stats about Google + from Hitwise include the following:
Men make up 57 percent of visitors to the site
People between the ages of 25 and 34 make up almost 39 percent of visitors