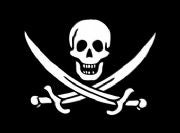 A study is disputing the entertainment industry's long-held stance that people who use pirate sites are terrible individuals who download movie after movie, ripping off the industry of millions of dollars and hurting us all in the process.
The study, commissioned by an unnamed company and performed by the GfK Group, found that users of pirate sites purchase a good deal of content legally, reports German technology site Telepolis.
Users of pirate sites on average buy more media content than those who do not use such sites, according to the study, validating the position that many supporters of these sites take that most use it as a way to preview content before they actually purchase it.
They also apparently are much more avid moviegoers than the general public, even opting to go to the more expensive weekend showings, GfK found. Telepolis quotes a source from the firm saying "we didn't expect it," while also indicating the company that ordered the survey is now trying to bury it out of fear it may hurt the industry's argument against piracy.
GfK has a policy of not identifying its clients, so it's unlikely we'll ever learn who was behind this. But it does make it seem that the claims of millions of dollars in losses as a result of piracy may be overblown.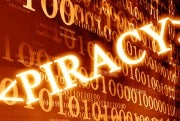 BitTorrent enthusiast site Torrent recently covered a similar study on those who downloaded pirated music. The results were identical: those who downloaded pirated songs on average are much more likely to purchase legal music online.
Will I now sit here and try to justify piracy as a result of this study? Of course not. Piracy is still illegal, regardless of these findings. At the same time it does seem that the industry is wasting money going after these folks vigorously when it appears that in the end they may be seeing an overall benefit, don't you think?
For more tech news and commentary, follow Ed on Twitter at @edoswald and on Facebook.