The Google Nexus S is coming to AT&T, and customers interested in the sleek, Samsung-built Android phone can buy one this weekend at Best Buy stores, or pre-order one now.
Already available to Sprint (3G/4G) and T-Mobile subscribers, the Nexus S debuted last December. Reviewers have praised its sleek, teardrop design while pointing out some of its shortcomings, such as the lack of expandable memory. And with newer Android phones sporting 8-megapixel cameras, the Nexus S's respectable 5MP shooter may seem ho-hum by comparison.
Like its Sprint and T-Mobile siblings, the AT&T version Nexus S will cost $100 with a 2-year contract, according to published reports.
The Nexus S runs Android 2.3 and features a 4-inch Super AMOLED display. It's powered by a 1GHz processor and has front- and rear-facing cameras.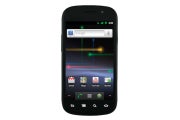 The phone includes an NFC chip, which allows you to use the mobile phone as a credit or debit card. Google in May launched Google Wallet, an NFC-based mobile payment system built into Android 2.3.
The Nexus S may not be the most advanced cellphone on the market, but it's certainly one of the prettiest. And its competitive $100 price should make it appealing to a fair number of AT&T customers.
Contact Jeff Bertolucci via Twitter (@jbertolucci) or at jbertolucci.blogspot.com.