Microsoft unveiled its fourth quarter and fiscal year revenue numbers this week. Overall, the report is impressive and Microsoft's profit beat Wall Street expectations, but looking into the details behind the numbers reveals some writing on the wall that Microsoft should pay close attention to.
For the year, Microsoft revenue was up 12 percent over the previous year to reach a new record of nearly $70 billion. Profit was also up–a 23 percent jump over the previous year–with net income of more than $23 billion. It falls short of the sizzle in Apple's numbers, but it is nevertheless remarkable for Microsoft.
Microsoft has to look beyond the bottom line totals, though, and examine where that money came from. Microsoft Office and Xbox are raking in the cash, while Windows is slowly bleeding. Comparing the products and divisions that made money with those that lost money illustrates some important lessons that Microsoft must learn in order to adapt with the times.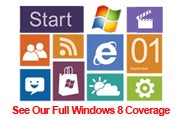 There is speculation that the weak Windows revenue is a result of the rising tablet market–which Microsoft hasn't really embraced yet. Tablets may have had an impact, but it is also worth looking more closely. The Windows division numbers may suggest something else.
Windows 7 is the fastest-selling OS in Microsoft's history, and Microsoft has repeatedly trumpeted Windows 7 sales volume. Judging by the revenue and profit from Windows, though, Microsoft has been offering more deals and volume discounts for the OS. The decline in Windows revenue may be more a function of the lagging economy, and Microsoft doing what it needed to do to drive sales in a weak PC market, than it is of tablets cannibalizing the market.
Admittedly, though, the two are interrelated. Poor PC sales are a reflection of the economy in general, which also contributes to demand for cheaper devices like tablets. There are a couple Windows 7 tablets out there, but Microsoft is placing its bet on the upcoming Windows 8 OS which is designed from the ground up to be a more touchscreen-enabled, tablet-ready platform.

Meanwhile, the Microsoft Business Division–the one responsible for Office 2010 and the recently launched Office 365–saw growth in revenue of 16 percent for the year. The Server & Tools Division was up 11 percent for the year.
The growth of these two divisions while Windows is waning is a lesson that Microsoft should pay attention to. Windows is a dominant platform with a virtual monopoly on the desktop OS market, but it is slowly losing share to Mac OS X, and the dramatic rise in the use of smartphones and tablets makes the desktop OS figure less meaningful.
Microsoft needs to recognize that Windows isn't the only game in town, and that Windows Phone 7 represents a drop in the bucket for the mobile market. But, the demand is still there for the backend servers, and office productivity tools from Microsoft because no matter what OS or mobile device businesses use, they still need to get work done.
What that means is that Microsoft should be aggressive in developing apps for all platforms. No matter what desktop OS or mobile device businesses professionals use, Microsoft should have the tools available to let them work with the familiar Microsoft Office products, and backend Microsoft services.
Windows isn't going anywhere, and Windows 8 may succeed in capturing a decent chunk of the exploding tablet market, but the Business Division and Server & Tools Division are making money for a reason. The Microsoft Office or Office 365 experience should be available and consistent across all devices so that Microsoft retains those customers no matter what platform they choose.