If it's not enough that Microsoft had to scramble when a reference to its apparently semi-secret social networking project, Tulalip, slipped out, the software giant then had to deal with trademark concerns by the neighboring Tulalip tribe.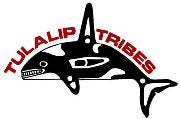 The 22,000-acre Tulalip (Tuh'-lay-lup) reservation is north of Microsoft's Redmond headquarters. The Tulalip Tribes operate a casino and resort, amphitheater, and outlets shopping center adjacent to Interstate 5. Apparently its name — and perhaps its success? — inspired the members of the Microsoft team who needed a code designation for their project.
The tribal council was not amused when Microsoft's project name leaked, and pointed out that the tribe's name is trademarked. Microsoft hastily contacted tribal officials, appa
rently convincing them that the term was intended for internal use only.
A statement by the Tulalip tribe's board of directors sent to local newspaper The Herald acknowledged the communication, stating, "We accept Microsoft's explanation that this was an internal code name that was never intended to be used publicly. We appreciate Microsoft's swift corrective action, and we consider this matter resolved. We have a good relationship with Microsoft and expect that relationship to continue."
It's not the first time that code names for unannounced projects or products have slipped out, prompting a confrontation over a name. Apple infamously code-named a Power Macintosh project "Sagan" in recognition of astronomer Carl Sagan, who objected because he thought the use of his name implied endorsement of Apple or the product. Apple changed the code name to BHA (understood internally to mean "Butt-Head Astronomer") and Sagan sued for libel; the matter was eventually settled out of court.
The Microsoft-Tulalip incident has one other bit of fallout: Microsoft has apparently changed the code name of its unannounced, unacknowledged, under-the-covers social networking project.