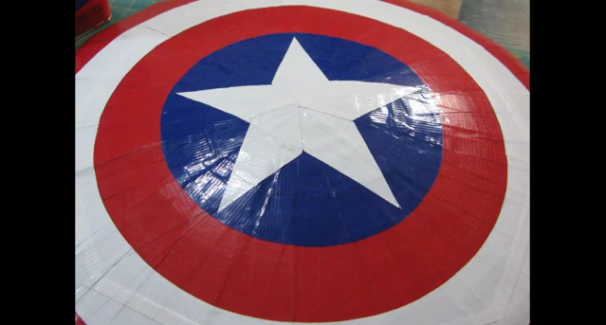 If you're headed for a midnight showing of Captain America and want to cook up something quick that will demonstrate your love for Cap, Instructables user Seamster has you covered. He has created a set of instructions for building your own lightweight shield out of cardboard and duct tape.
It's designed to be sturdy, light, and most of all, throwable. (Nobody seems to have figured out how to make it return like a boomerang, though.) So, if you have a spare box or two laying around the house and a few hours before you head to the theater, this could be just the project for you. For a demonstration of how it flies, check out the video below.
If you happen to have some more time (and a spare satellite dish) on your hands, you can also check out his instructions for building an all-metal shield. Throwing one of those is not recommended. Of course, if you happen to have some Vibranium lying around the house, that might work too.
Blair Hanley Frank was recently thawed out after having been frozen in the Atlantic Ocean for several years.
Like this? You might also enjoy…
Get your GeekTech on: Twitter – Facebook – RSS | Tip us off