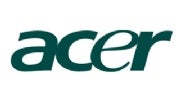 Acer plans to introduce the first laptop with an NVIDIA Tegra 2 dual-core processor, as well as an Intel-based Ultrabook, and new tablets running Android 3.2, according to DigiTimes. The choice of the NVIDIA Tegra processor is peculiar, but might help Acer get ahead in the race to flood the market with ARM-based laptops.
Windows 8 is expected to drive development-and sales–of laptops with ARM processors, but it's not due until next year, so this Acer Tegra 2 laptop will likely run either Android or Linux.
ARM processors like the Nvidia Tegra, go mostly into smartphones and tablets today, but are expected to start capturing PC microprocessor market share from Intel, as IDG News Services has reported. Intel's PC microprocessor, the X86, has dominated laptops and desktops for over thirty years.
Acer chairman JT Wang is quoted by DigiTimes as saying this new laptop will appear in July, which means any day now if the report is true.
The Acer Ultrabook is expected in December, or three months after the Asus UX21 Ultrabook should be out, but both Acer and Asus may be very much behind HP in launching an Ultrabook, if that rumor comes to pass as well.
Follow Melanie Pinola (@melaniepinola) and Today@PCWorld on Twitter