AT&T's plan to buy T-Mobile isn't just making industry rivals uneasy, it's also spurring resistance from customers.
AT&T customers are probably worried T-Mobile customers will overload an already stressed network. For T-Mobile customers used to great discounts, the threat of higher prices loom.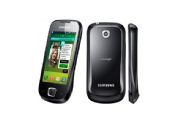 The planned $39 billion merger also has gotten some pushback from other players, most notably from competitor Sprint.
Now, a New York law firm, Bursor & Fisher, is working with several AT&T subscribers aiming to force the company into arbitration over the merger. It has set up a website to attract more participants at FightTheMerger.com. The firm claims the capability for individuals to object lies within the Clayton Antitrust Act.
The law allows an individual to sue a company to prevent mergers as long as the effects of the deal "may be substantially to lessen competition, or to tend to create a monopoly." Bursor & Fisher argue that the merger could result in higher prices, giving consumers the right to take action.
"Turning back the clock to the Ma Bell monopoly era will allow AT&T and Verizon to dictate what type of phone you can use, how you can use it, and what you will pay," the firm argues on the site. "It will destroy competition, leading to higher prices and worse service."
Court documents indicate that 11 AT&T customers are already participating in the effort, and the company said it expects hundreds more. Customers may be eligible for awards of at least $10,000 for being successful in arbitration, according to terms of the AT&T customer agreement.
In a statement, AT&T called Bursor & Fisher's effort "completely without merit," and said an arbitrator would have no authority to block the merger. In the carrier's eyes, the firm's effort is a futile exercise.
Judging by reader comments, it sure seems as if there are quite a few consumers that are unhappy with the deal.
Will these customers be successful? That remains to be seen. But it's unclear how a handful of customers out of tens of millions will make any difference.
The ultimate decision lies right now with the FCC and the Justice Department, and really not in the courts at this point.
For more tech news and commentary, follow Ed on Twitter at @edoswald and on Facebook as well as Today @ PCWorld.