Social gaming is big business for Facebook, and all signs point to Google's jumping into the social-gaming market with Google+. But can Google+ offer anything different (or better) than Facebook already does? We asked Kevin Chou, CEO of Kabam (Dragons of Atlantis, Kingdoms of Camelot), and Neil Haldar, executive producer for RocketNinja (Wrestler: Unstoppable, Ocean Kingdom), about their first impressions of the gaming potential of Google+.
While both men were reluctant to speculate deeply about long-term plans for Google+ gaming (which is understandable, considering how little Google has said about social gaming or a developer API), they both noted that Circles could add a lot to future social games, especially since companies in the social-gaming business have things a little better figured out now than they did when Facebook Games launched. Read on for the full Q&A.
Kevin Chou, CEO, Kabam
What do you think of Google+ so far? So far we've been impressed by Google's implementation of Google+. Their ability to release a product that is pretty much at feature parity with Facebook at version 1 is quite a feat. They've done a good job beginning to integrate all their properties, and they've shown that they can create a quality, high-touch product with design in mind. We're looking forward to seeing how long-term consumer adoption and usage play out.
Do you believe Google+ will open doors to new kinds of social games we haven't seen (or haven't seen succeed) on Facebook? Google has not made any specific announcements regarding outside apps, including gaming. And, it's yet to be seen if hard-core or even casual social gamers will actively use the network to play games. So it's really too early to comment on games for Google+. We'll have to see how Google supports games and various communication tools as they continue to build. We'll be watching that keenly, and making sure that we're serving our playing customers across the right platforms.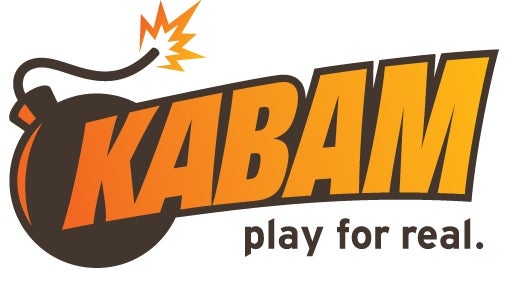 Do any Google+ features stand out as particularly useful for a social-game developer? One thing that does look very interesting to us as a games company is Circles. A major component of our massively multiplayer social games is alliances, which, along with in-game social communication tools, allow you to partner with up to 100 other players at a time to coordinate your activities (raids, defense plans, etc.). Circles could provide a great, easy-to-use tool to establish and manage your community of game-playing friends, facilitating out-of-game as well as in-game communications among your Circle of gamers. Most important, you can do this without annoying your other Circles of friends with all of your game communications.
Neil Haldar, Executive Producer, RocketNinja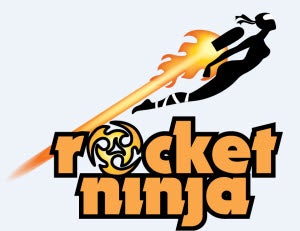 Do you believe Google+ will open doors to new kinds of social games we haven't seen (or haven't seen succeed) on Facebook? Google+ has the potential to be a powerful new entrant to social gaming, for a few reasons.
First off, Google owns a browser. The Chrome Web Store, already populated with Angry Birds, Plants vs. Zombies, etc., feels like it is gaining some early adopters and a lot of casual gamers for in-browser experiences. Thus far, the experiences feel very well integrated into the browser, and they feel fluid and fun.
Second, Google+ Circle additions, for me, autopopulate into my GTalk and Gmail interfaces. On the surface, that feels like stronger connectivity to the real-world experiences of what I do on the Web, rather than navigating to Facebook and exploring the amazing myriad of connectivity and games under a Facebook URL-ized world.
Third, we're seeing Google work games into the Chrome app store. It will make sense if the HTML5-driven app experiences within the Chrome store become socially connected to work with Google+. If they do, this could portend an easy push into Android devices via in-browser rendering, potentially bringing Google+ game experiences to mobile devices.
Lastly, games developers have spent a lot of time refining and constantly getting closer to "social-gaming Zen" on Facebook and other social networks. New games on Google+ will start with that knowledge from day one, allowing game experiences to grow from the accumulated knowledge of where we are today.
Will Google+ open the doors for smaller social-gaming companies (that is, not Zynga) to get their games noticed? I think history has shown that indie games on all platforms have varying degrees of success in getting their game content to be noticed and to monetize well. There are plenty of outliers that have done well, and those that have not. I suspect that the real-world connectivity that Google+ Circles bring to my mail and chat experiences will allow for very interesting forms of virality and user-to-user connections. That bodes well for indie devs at the start, unless and until large players also take advantage of these same systems.
Any idea if Google+'s mobile functions will be conducive to social gaming? I have nothing concrete aside from my observations above. It sure feels like a very tangible direction they have already been thinking about, seeing how different pieces of the Google user ecosystem are working together.
Do you think Google+ will make it easier to play social games? I do. I think that the different kinds of Circles that can be created will allow users to have Circles that are gamer- and nongamer-centric.
Any possibility for Hangouts or other group/video chat features to make it into a Google+ game? It's a fun idea to think about, but if this were true, I'd expect video solutions on other platforms (PC, FaceTime, etc.) to already offer interesting video/gaming products and solutions. It is conceivable that the prevalence of Hangouts could embolden new designs to take advantage of core features of Google+, and I can think of a few ideas already. I think that the larger question is whether the consumer at large is ready for a game space that requires face-to-face group/video chat to engage in social gameplay.
Games on Google+: Lots of Potential
Judging from both men's answers, Google's new social network seems to bring a few more features to the table to differentiate it from the Facebook gaming catalog, but instead of advanced features such as Hangouts leading the way, we'll probably see Circles and other core features get more action at first. Stay tuned for more Google+ gaming coverage!
Patrick Miller covers HDTVs, how-tos, and the occasional game for PCWorld. Follow him on Facebook or Twitter.