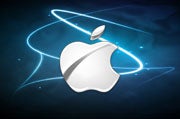 iPhone and iPad apps from Amazon, Barnes & Noble, and other content sellers have become a little more inconvenient, thanks to new App Store rules from Apple.
The rules forbid apps from sending users to Web stores to purchase e-books and other content. Instead, Apple wants content sold directly through the app. However, because Apple takes a 30 percent cut of in-app purchases, content sellers aren't playing ball.
An update to Kindle for iPad, for instance, removes a button that linked to the Kindle Store on the Web. To buy Kindle books, iPad users must now open a Web browser on their own, type in Amazon's address, and sync their apps after making a purchase. Similar changes have been made to Barnes & Noble's Nook app and Kobo's e-reader app. The Wall Street Journal has also removed a subscription purchase link from its newspaper app, AppleInsider reports.
Google's eBooks app, meanwhile, has vanished from the App Store, but it's not clear whether Apple or Google is responsible for the removal. Google's eBooks Website still says iOS devices are supported, but the App Store link appears to be dead.
The fate of Kindle for iPad and other apps has been up in the air since February, when Apple announced that all apps would to use in-app purchases to sell content, and would not be allowed to sell their products for cheaper anywhere else. Apple eventually relented on those rules, but inserted one new condition: Apps that don't use Apple's in-app purchase mechanism may not link to external Web stores — hence today's changes in several popular e-book apps. Hulu Plus made a similar alteration last month.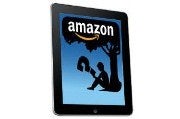 Despite predictions that Amazon and other content sellers might pull out of the App Store entirely, most of them are sticking around. While they'll certainly lose some business by eliminating an easy path to their Web stores, the iOS user base is apparently too big to pass up. In other words, Apple wins, even if that means a minor loss in functionality for users.
Follow Jared on Facebook and Twitter for even more tech news and commentary.