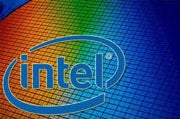 New reports indicate that Asus and Acer will, in fact, not be pricing their upcoming Ultrabook laptops under $1,000, contrary to expectations and Intel's guidelines for this new class of thin-and-light laptops. This is a major disappointment. The combination of high performance and long battery life in an ultraportable form factor–for under $1,000–is pretty much the Holy Grail of laptops.
[Read: What is an Intel Ultrabook?]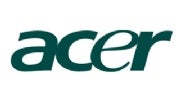 Notebook Italia reports that Acer has chosen to price its Ultrabook higher as part of a change in philosophy to produce higher-quality products at higher prices. Its Ultrabook is said to boot up in 6 seconds and connect to networks in 2.5 seconds.

The Asus UX31 and UX21 Ultrabooks with Core 5 and i7 processors will cost more than $1,000 as well, according to Slashgear, though Core i3 Ultrabooks may meet the sub-$1,000 guideline. Expect Ultrabooks with the better processors and SSDs to be between $1,000 and $2,000.
HP, Dell, and Lenovo are also said to be producing Ultrabooks, so we'll need to see if these companies will follow suit or be able to keep to the sub-$1,000 price tag.
While production and other costs may make it difficult or impossible for the laptop manufacturers to meet that $1,000 mark, it's hard not to feel a little let down. I don't know about you, but premium Ultrabooks just don't have the same appeal as the promise of the original Ultrabooks.
Follow Melanie Pinola (@melaniepinola) and Today@PCWorld on Twitter