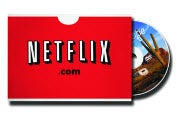 Nearly nine of ten Hulu subscribers watch streaming TV shows and movies on a PC, but only 42 percent of Netflix users do, according to a recent Nielsen survey. And while nearly three-fourths of Hulu subscribers watch mostly TV shows, only 11 percent of Netflix users say the same.
The Nielsen online survey of more than 12,000 users in March 2011 highlights the different usage patterns of Hulu and Netflix users. Who knows, this may be the start of a vast cultural gulf between Netflix and Hulu users, a Mac-vs.-PC debate for the streaming crowd.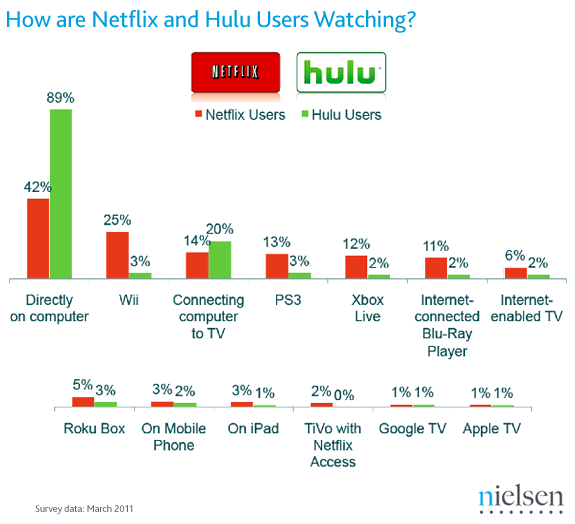 The survey doesn't subdivide Hulu users into two camps–those who watch the original Hulu service for free, and those who pay $8 a month for Hulu Plus, which has an extensive catalog of current and past TV shows.
Given Hulu's television focus, it's not surprising that the Hulu users would spend most of their time watching TV classics new and old. Because if you're craving, say, the enter 14-episode run of Stripperella, Hulu (well, more accurately Hulu Plus) is the place to go.
Other fun streaming facts from Nielsen:
Half of all Netflix users connect via a game console (Wii, PS3 or Xbox Live).
Just over half of Netflix users watch mostly movies, but only 9 percent of Hulu users do.
Twice as many Netflix users as Hulu fans watch movies and TV shows equally.
One-fifth of Hulu users and 14 percent of Netflix users say they stream by connecting their PC to the TV.