UK police may not have gotten their guy when they arrested a 19-year-old Scotsman believed to be LulzSec spokesman "Topiary." The website LulzSecExposed, which is run by LulzSec detractors and aims to expose the identities of the hackers, says it believes police may have been misled thanks to a disinformation campaign waged by LulzSec.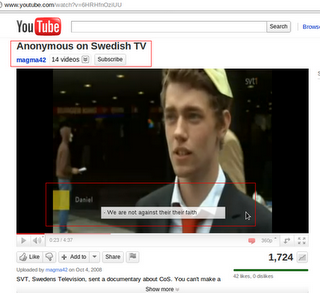 "Two weeks back, Topiary tried to mislead us with some email conversations to make us believe that Topiary is a UK guy named Daniel Chatfield," according to a post on LulzSecExposed. "We didn't fall for that Troll and then he deleted all his comments on our blog."
LulzSecExposed notes that evidence it has points to a 23-year-old Swede named Daniel Sandberg as the real Topiary.
Further bolstering the case is this chat log, initially posted by another LulzSec nemesis known as "the Jester," which appears to be a conversation between Sandberg and another person about plans to frame a UK-based hacker who also goes by the Topiary handle. Police made the arrest on the Shetland Islands of the British mainland.
As of this morning, a single post was visible on Topiary's twitter feed dated July 21. According to the post, "You cannot arrest an idea."