Feeling the pressure from an unreleased rival, Nintendo will slash the price of its 3DS handheld gaming device worldwide from mid August as it attempts to turn around dismal sales and grab market share ahead of the launch later this year of Sony's PlayStation Vita.
The price of 3DS will be cut by 40 percent from ¥25,000 to ¥15,000 (US$320 to $192) on August 11 in Japan. U.S. gamers will see the price drop from $250 to $170 a day later on August 12.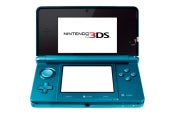 Such a steep drop in price less than six months since launch is unusual for a gaming device and indicates the pressure Nintendo is under to make the 3DS a success. The move comes as Nintendo reported losses and a sharp drop in sales for the three months from April to June.
Nintendo sold just 710,000 units of the 3DS in the three months from April to June, a big drop from the 3.6 million sold during its first five weeks on sale. The 3DS launched in Japan on February 26 and in most other markets in late March.
Before it launched, the 3DS was heralded as ground breaking for its use of a screen that can simulate a three-dimensional effect without the need for users to wear special glasses. But the pre-launch hype died fast.
Adding to its woes has been a lack of popular software.
Nintendo said just one title, "The Legend of Zelda: Ocarina of Time 3D," sold well enough to be considered a "hit."
Looking ahead, the company is betting on the price drop and two in-house software titles. "Super Mario 3D Land" and "Mario Kart 7" will be released in November and December respectively in Japan, the company said.
The cuts were announced as Nintendo announced a plunge in sales during the April to June quarter.
The Kyoto-based games maker said sales collapsed by half to ¥94 billion compared to the same three months of 2010. Its net losses were virtually unchanged at ¥26 billion.
Martyn Williams covers Japan and general technology breaking news for The IDG News Service. Follow Martyn on Twitter at @martyn_williams. Martyn's e-mail address is martyn_williams@idg.com